Teaching English with IEduKids in China has its benefits, from working flexible hours to sharing resources with a supportive and friendly teaching team to living in an innovative and cosmopolitan city!
Read on to find out the top 4 reasons to teach English with IEduKids in Shenzen, China.
1. Small Class Sizes and Flexible Work Hours
At IEdukids, we teach young children 3-6 years old and our class sizes are between 4-6 kids. Lessons are two 45 minute classes with a break in between.
Kids come on a weekday and every other Saturday. Our (negotiable) working hours right now are 9am-12pm & 2-7pm.
At the moment, our school doesn't have very many students, so the work-load is light compared to the competition.
Teachers work 40 hours per week. Most importantly, teachers are offered above industry standard pay for the below industry-standard workload.
Get free tips from our Teaching English in China Guide!
2. Opportunities For Creative Collaboration
When teachers are not teaching, they are helping the teaching assistant prepare, evaluating previous lessons, and discussing student progress.
In addition, they help our dedicated product development team (who make all our lesson PowerPoints and materials).
IEduKids is owned by a tech mogul with a keen interest in education and our staff is very supportive and always available to support you.
Our Human Resources team helps teachers to find an apartment near our center. In addition, teachers have the opportunity of working with a half-Chinese staff person who has lived in many places in China and Hong Kong over the last 14 years.
In addition, teachers do not need to make their own PowerPoint lessons, as they are pre-designed.
Receive $200 off your TESOL course and teach English to young learners in China!
3. Located in the Epicentre of China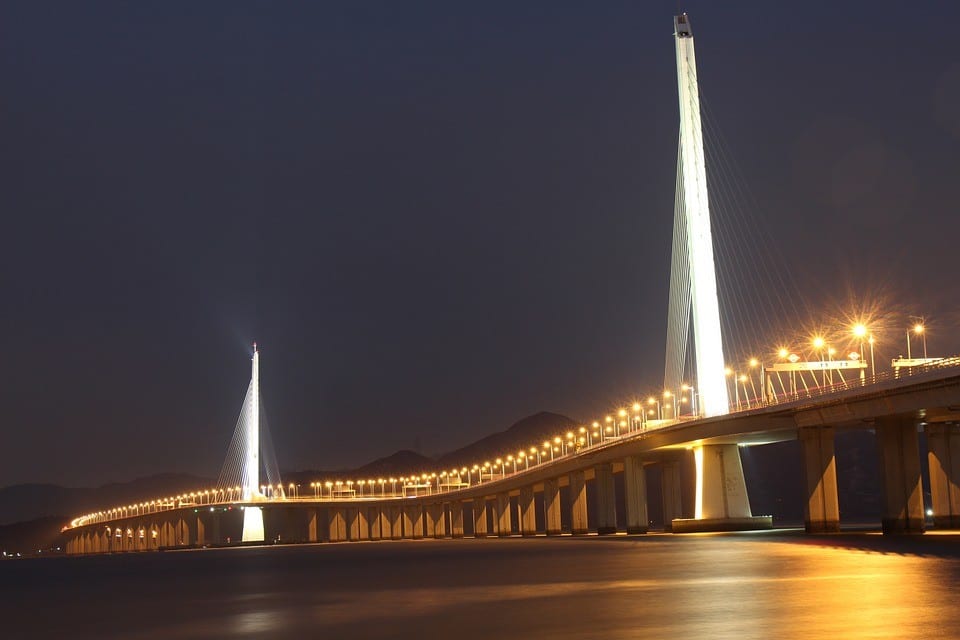 Shenzen is located very close to Hong Kong and Macau is right next door.
The border is very easy to cross in and out of, and is 15 minutes away from Shenzen, at most, by taxi.
It takes 20 minutes to cross the border and you can be in downtown Hong Kong within 90 minutes of leaving your apartment in Shenzen!
Alternatively, teachers can take a hydrofoil/jet boat to Macau or the Hong Kong airport from the Shekou ferry port which is also less than a 15-minute taxi ride from our center.
IEduKids obtains your work visa, provided that you meet all requirements.
Our section of Shenzhen, called Shekou, has had a long history of western influence.
More and more westerners have come into the area and there is a healthy selection of international food and foodstuffs at small import markets to choose from.
Shekou is part of Nanshan district, home to all the major tech companies, it has the most international schools and it is the best school district in Shenzen.
4. A Comfortable and Convenient Lifestyle
A comfortable apartment in Shenzen might be around 30 percent of your salary whereas it would be 60 or more percent in Hong Kong or Macau if you chose to find your own place and live alone.
For example, for just 18000 RMB, IEduKids provides you with your accommodation.
Taxis or Didid (Chinese Uber) are everywhere and are no more than 3000 RMB/month. Food is quite affordable, but even if you eat out every night and have a beer, life is still affordable.
Taking the bus and subway is cheap and convenient, unlike Shanghai. That's what most foreigners use and learn to use pretty quickly.
Using Chinese GPS to get around is easy to figure out even if you don't speak any Chinese.
Recommended Reading:
How OnTESOL Certification Makes A Difference In China
TESOL in China: 8 Years Teaching English in Harbin and Shenzhen