Teach English in China with English First!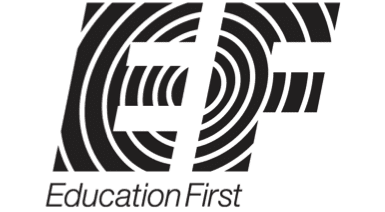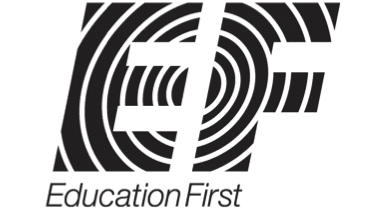 Apply now to teach English in China with EF English First! Teach English to adults, children, or online with the leading ESL institute in the world. EF English First is perfect for new teachers who want to teach English at a reputable and well-established institute. The pay is excellent, there are many career advancement opportunities within one of the largest international organizations, they offer ongoing professional development courses, and ESL teachers get access to Chinese language lessons!
Teach English to Adults, Children, or Online
Teaching Young Learners: Teach small classes at EF First Centers for Kids and Teens. Teach students from ages three to 18 years old.
Teaching Adults: Teach English face-to face lessons with a maximum of four students, workshop-style classes with up to 25 students, and "Life Club"-style English Conversation classes.
Teaching Online: Online ESL courses offered from the Shanghai teaching facility. Online ESL teachers get the same benefits as adult ESL teachers.
EF English First Minimum Requirements
Native speaker from Canada, USA, UK, Ireland, South Africa, Australia, or New Zealand.
 The ability to obtain a clear background check.
 Teaching experience preferred (Minimum 2 years for Beijing and Shanghai).
EF English First Salary and Benefits
Salary
• Competitive salary
• Qualification allowance
• Airfare allowance
Holidays
National holidays (usually 12 days) + 10 days
Relocation Assistance
• 10,000RMB cash advance
• Airport pickup
• Two-week hotel stay
• Help finding an apartment
Working Visa
Legal Z visa provided
Working Hours
40 hours a week includes preparation and admin time
Health Insurance
Provided
Mandarin Chinese Lessons
Provided via online learning platform (with a tutor)
Training & Career Development
• Regular training and workshops
• Varied career path—teaching, training, management,
operations, product development
Start Date
All year round
Other
Bonus for summer course
Teaching Environment and Resources
English First provides the environment and resources that ESL teachers need to plan effective and engaging lessons. EF state-of-the-art centers come equipped with computer suits, interactive whiteboards, and printers and photocopiers. Resources include:
Full suite of books and learning materials published by EF.
Fully equipped teachers' rooms, with libraries of supplementary resources and teaching notes, full of ideas for your specific lessons
Interactive whiteboard-driven multimedia lessons. Learners can interact with, touch, feel, hear, and see the language.
Internet accessible via the interactive whiteboard in every classroom
Academic support and guidance from an experienced Director of Studies
Career Advancement Opportunities
Teaching English with EF is more than a gap-year teaching experience. ESL teachers have the opportunity to advance their career as a Teacher Trainer, Senior Academic Manager, Education Publishing Editor, Learning Technologists, Teacher Ambassador, Director of Studies, Academic Advisor, Center Manager, and even Head of School. With 460 offices and schools in 52 countries, the opportunities are endless!