After many years of traveling and teaching abroad, I decided to transition into a more settled life to teach English in my hometown of Toronto, Ontario.
When I lived abroad, I absolutely loved traveling from one country to the next every nine months.
The benefits were abundant! I lived with the locals, I learned two languages, and explored as many sites and as many mountaintops as I could!
This being said, there came a point when being the foreigner began to lose its charm.
The home was calling my name and I began to develop a deep curiosity and yearning for my own culture and to explore my own backyard.
The first things I noticed were how sleeping in my own bed never felt so good and all the places there are to experience here in Ontario that I had never noticed before.
Most importantly, the most amazing thing about teaching English in Toronto is that it offers you a little bit of everything, helping you to realize that you have everything you enjoyed abroad, right in your own backyard!
Below is a list of experiences to appreciate about teaching English in Toronto:
-Clare completed the 120-hour Advanced TESOL Certificate with Practicum, recognized by TESL Canada.
1-Quick trips to the country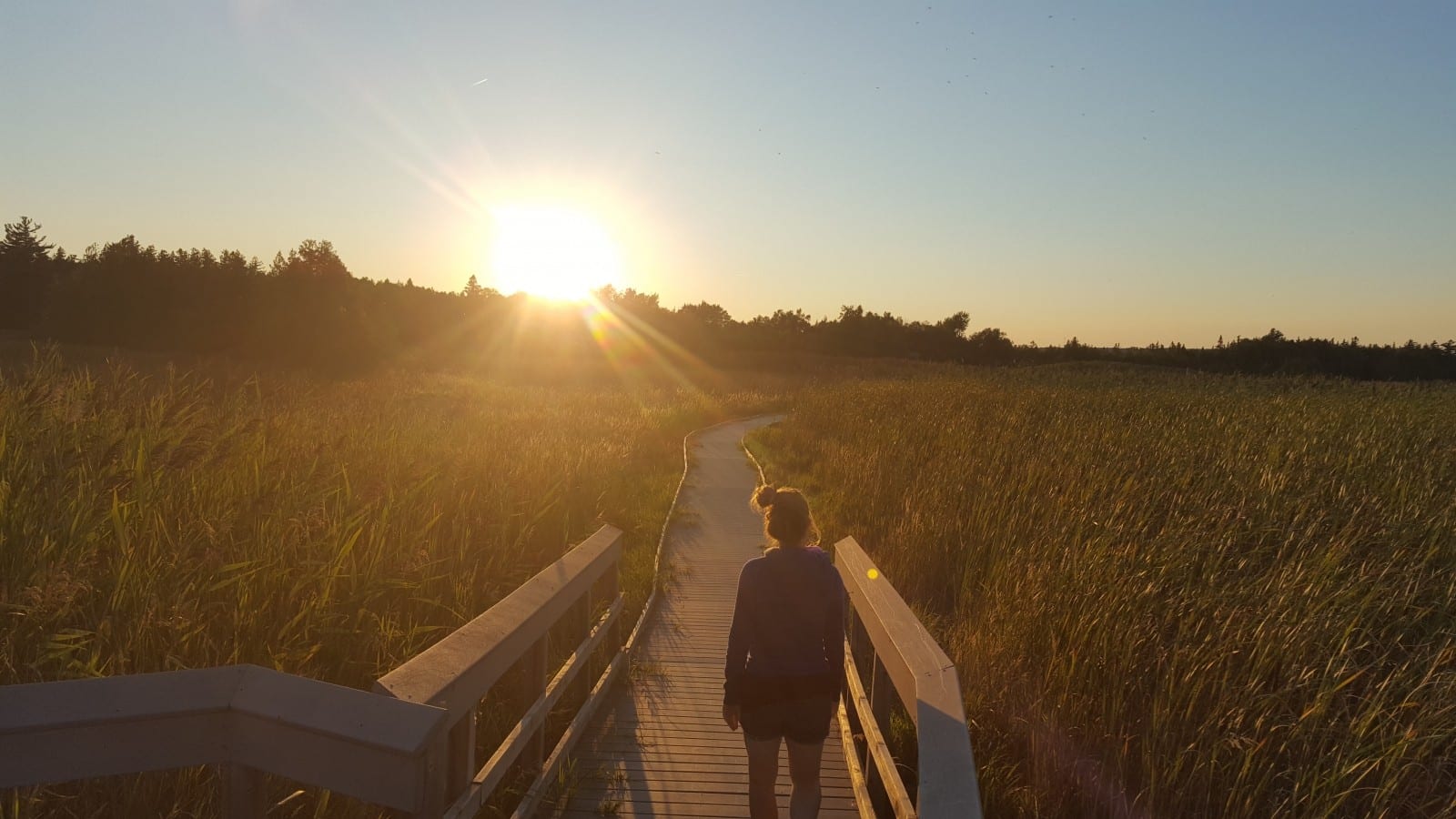 Ontario is such an incredible province with a more picturesque rural landscape than you can imagine!
I couldn't believe what kinds of experiences were only a couple of hours away.
I took advantage of the scenic drive to Prince Edward County where I spent many days lounging on the beaches at beautiful Sandbanks Provincial Park, indulging in some of the most delicious local wine and visiting a quaint farmer's market to take part in a local tomato tasting!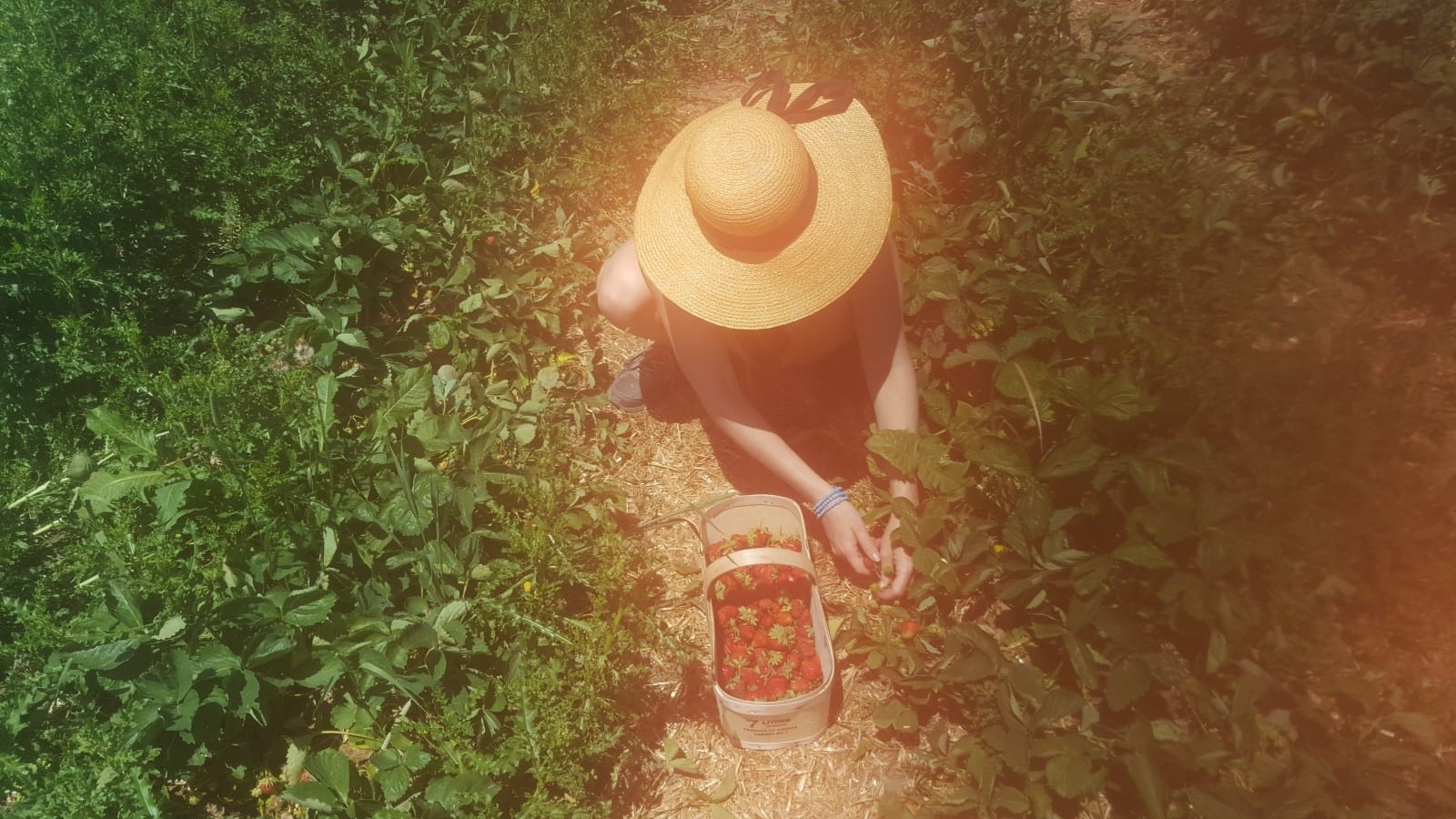 Get certified to teach English in Toronto: Accredited TESOL Certification Courses for Canada
2-Pristine, Caribbean-like waters only a few hours away from the big city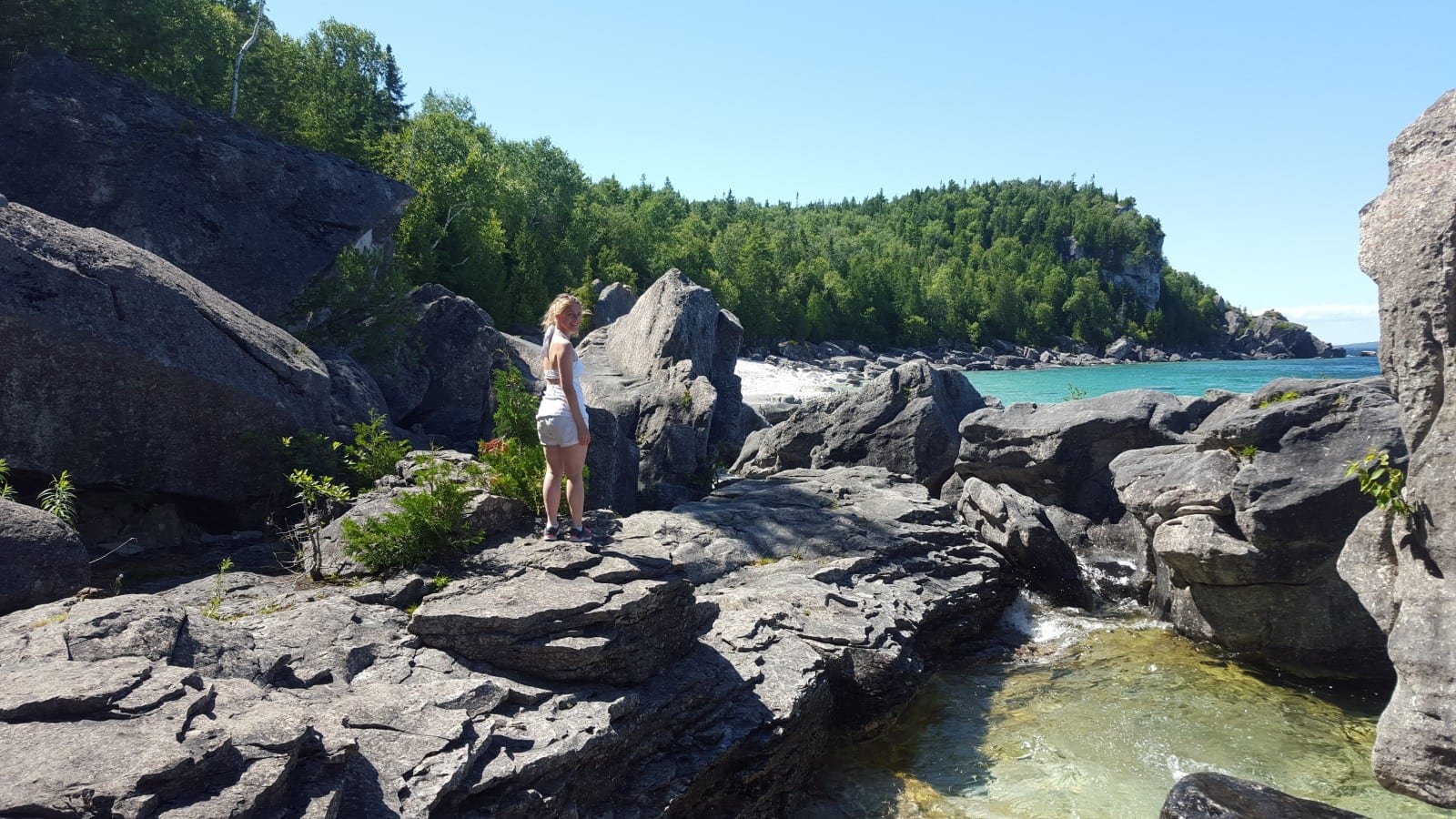 At the end of July, get out of the city and head to Tobermory, Ontario which is located just 4 hours north of Toronto and is known for its crystal clear blue waters of Georgian Bay.
This quaint and quiet town will have you relaxed in a minute.
My personal recommendation is to head to Emmet Lake for a day of swimming, kayaking, and hiking through boulders and low-lying water caves and then head to the harbor in the evening to see an epic sunset.
End your night with a drink and live music at the local pub.
-Read: Take the Best TESOL Courses in Toronto!
3- Stable employment
Instead of taking contract work every nine months, not knowing where I'd be next, I decided to find a school here in Toronto, that I really liked, whose methods were innovative and which had a meaningful impact on its students.
It's such a pleasure to find a school that wants to invest in my training, education, and overall well-being.
I find the predictability and routine to be quite refreshing and grounding!
4- Great city life!

There is so much to do in Toronto for free!
Here I am on a bike rave in Toronto. Hundreds of people gathered at the Gardiner to bike around the city.
The organizers put speakers on their bikes and everyone had funky lights.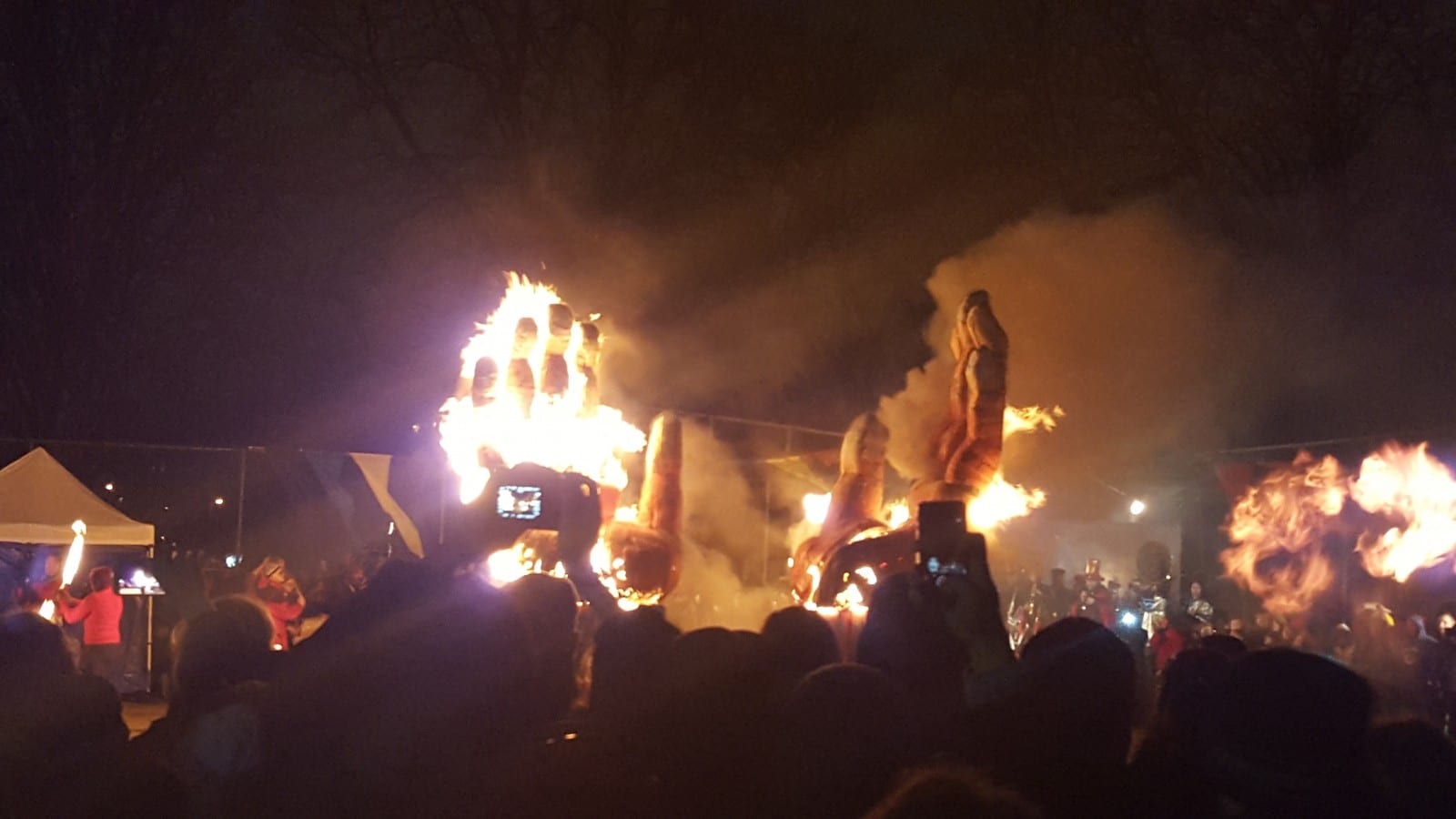 Every year Kensignton Market hosts the Winter Solstice event. There is a lot of drumming and art.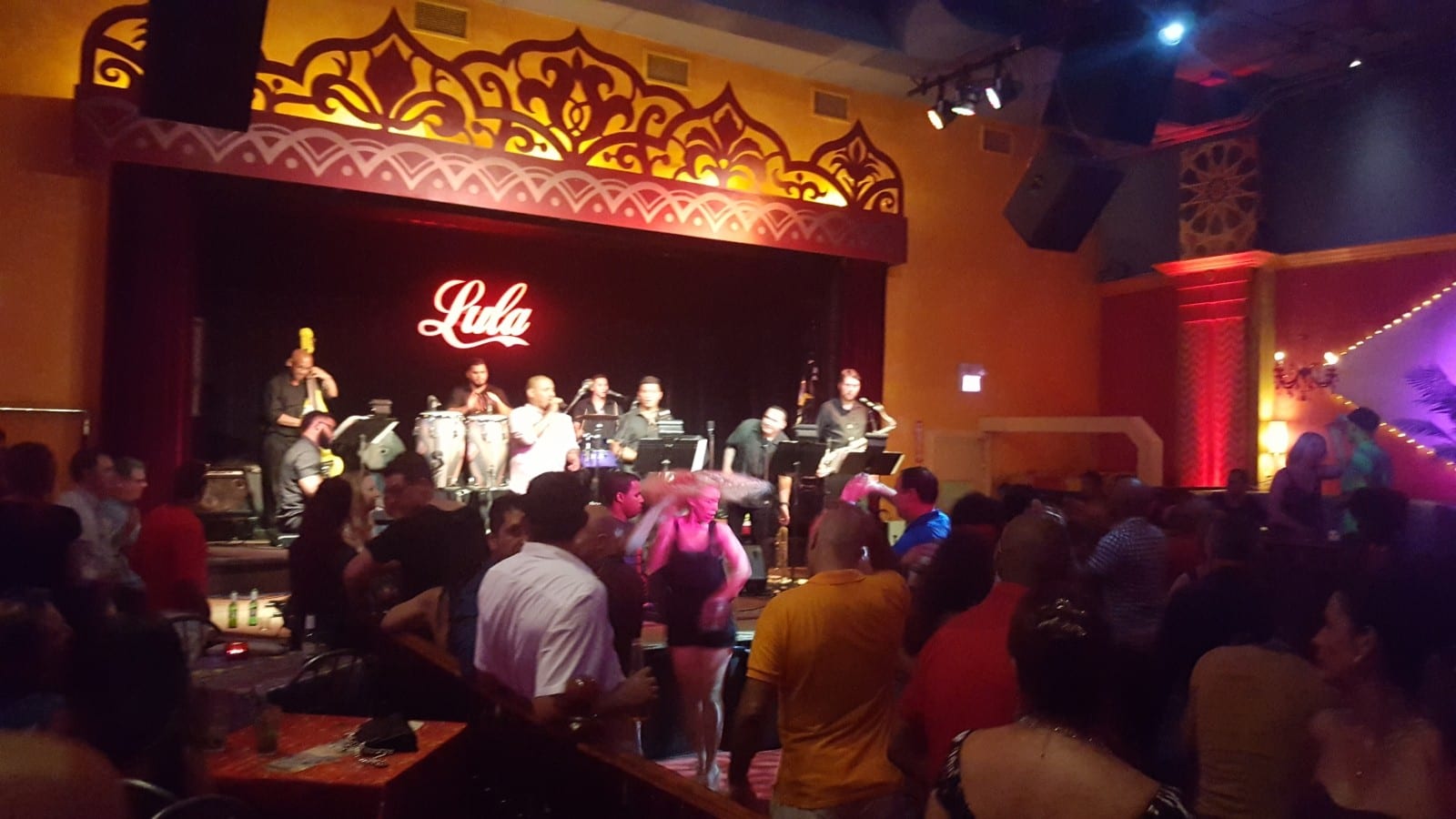 I love to dance and Lula Lounge is a great place to dance salsa because there is a live band instead of a DJ. Great place if you are a beginner dancer!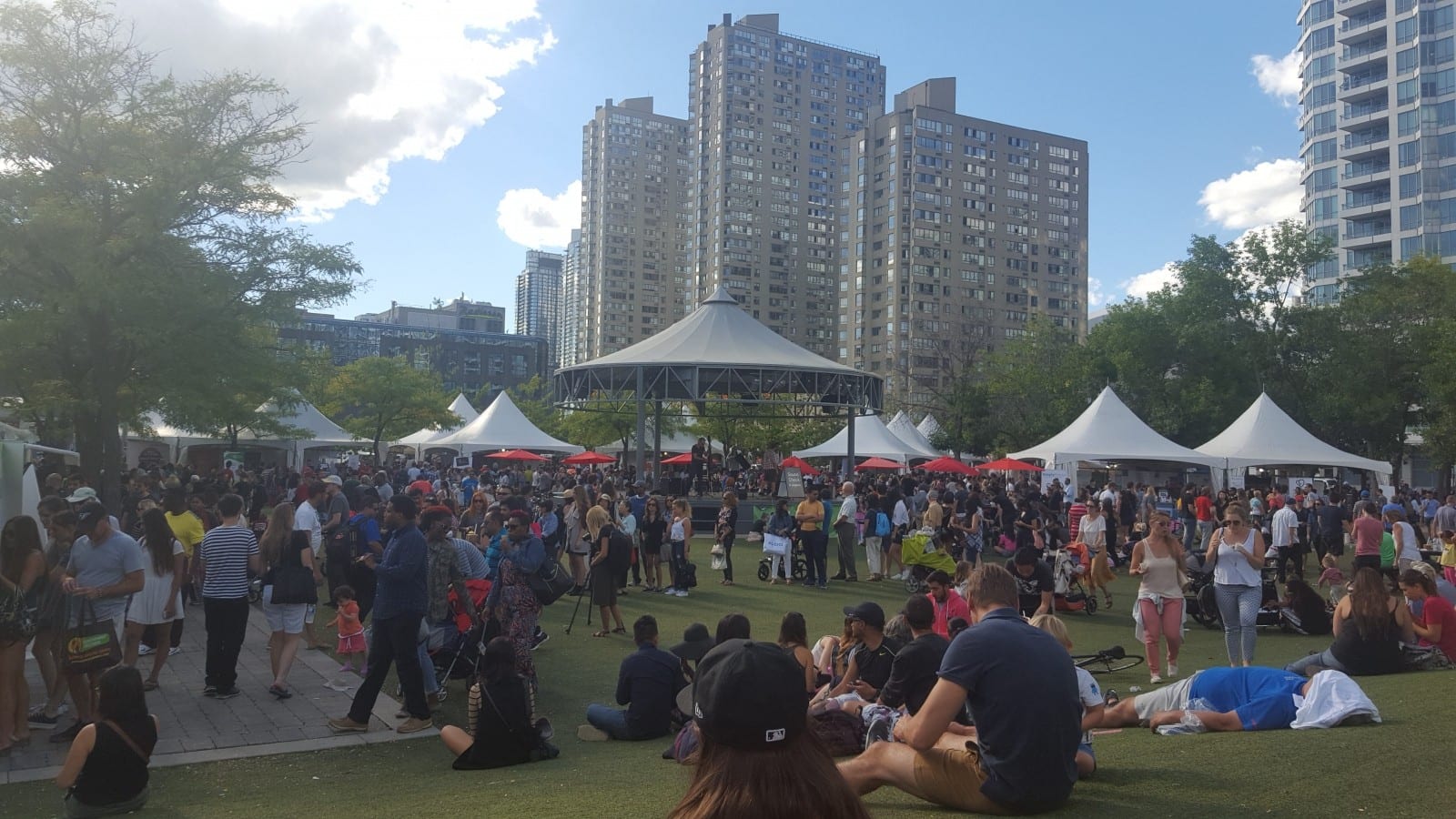 There are so many food festivals in the summer! This is a picture of the Veg Fest that takes place every September at the Harbourfront Centre.
Related Articles on Teaching English in Toronto
Cultural Consideration in the ESL Classroom
Intercultural Dynamics in the Canadian ESL Classrom
Teaching Immersion Programs in Canada: Take Students Outside!