Teaching English in Toronto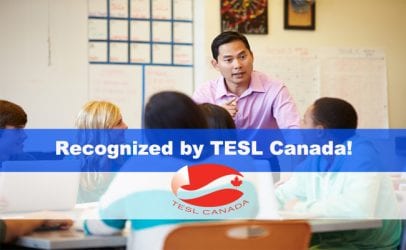 Cultural diversity is the reason that Toronto is the largest TESOL hub in the world. Teaching English in the most diverse city in the world means that you will have access to jobs, internationally recognized certification, and a large community of teachers to network. If you are a TESOL teacher in Toronto, it likely means you have a great appreciation for languages. Take a minute to stand at the corner of most major intersections, and you may hear a different language being spoken every few minutes as the people rush by. Whether it is Urdu, Spanish, French or Chinese, your ear will get proper exposure and exercise! The cultural diversity also makes Toronto a great place to try delicious dishes from all over the world!
Thanks to more than 50 language schools and 44 nearby universities, there is a large community of TESOL teachers in Toronto. If you are new to teaching English in Toronto, check out TESL Toronto, which is the non-profit organization representing educators who teach English as a second language in Toronto. They offer great resources and host TOSCON, an annual conference that consists of workshops, debates, panels and presentations. TESL Toronto usually does a call for speakers a few months before the conference, so make sure to check out their website to learn how you can participate. TESL Ontario, another non-profit based in Toronto hosts an annual conference, a webinar series and research information for those educators who want to dig a little deeper into teaching English for specific purposes to new immigrants.
Another reason to teach English in Toronto is to take a break from work to enjoy the incredible arts scene. If you are here in September, check out one of Toronto's glitziest events, The Toronto International Film Festival (TIFF). TESOL teachers in Toronto often seek to unwind and relax by enjoying a few drinks after work, so be sure to enjoy some live music with that drink! If jazz is your favorite music, check out The Rex, practically an institution on one of the city's hippest streets, Queen Street West, right in the heart of downtown.
For those who need to explore nature, there are some amazing places only a few hours outside Toronto. For the more athletic traveler, check out Blue Mountain Ski Resort in the idyllic town of Collingwood. In the summer, make your way south to Sandbanks Provincial Park, where many TESOL teachers go to relax in the gorgeous expansive sandy beaches. You can also go north to swim in the crystal clear waters of Tobermory! If camping is your thing, Algonquin Park is the perfect place to get lost in the forest!