A great friend and mentor once told me that it's nice to work for travel but it's so much better to travel for work. As a Canadian ESL teacher, I had the wonderful experience of traveling from coast to coast. I taught English at summer camps in Charlottetown, Prince Edward Island, as well as in Halifax, Nova Scotia. I was hired to work as an ESL Teacher at a Secondary School in Quebec City and I also taught a bit online at a school in Toronto where I was born and raised. Finally, Vancouver is such a beautiful city that I couldn't pass up the opportunity.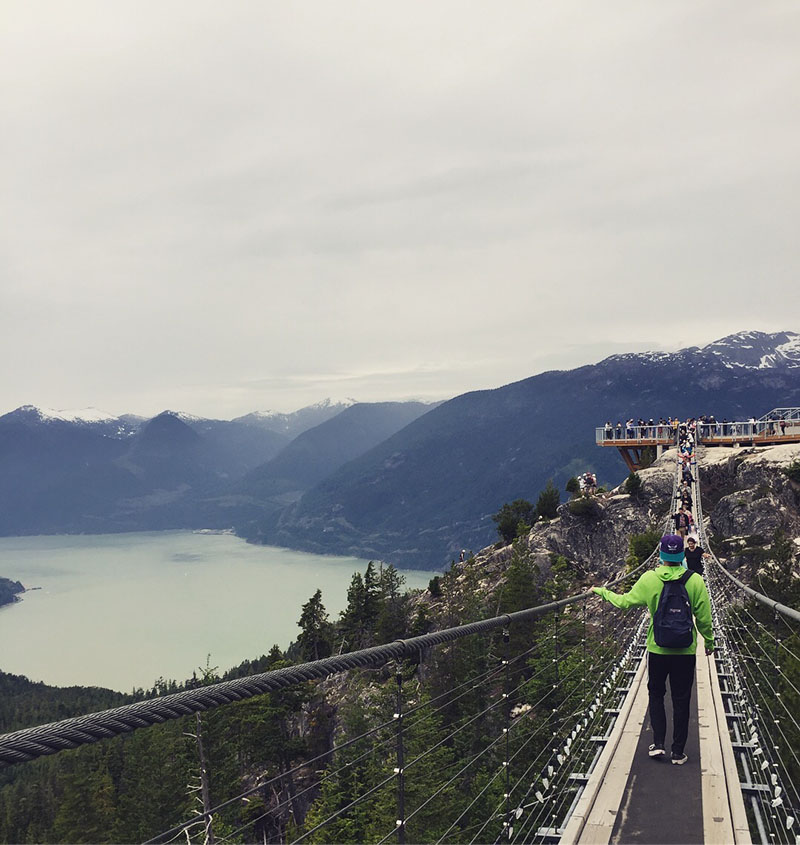 Kyle Bedi completed the accredited 120-hour Advanced TESOL Certificate with OnTESOL
The Benefits of Teaching English in Canada
The best part of teaching English and traveling in Canada is getting to experience the beauty of each place. I found out quickly that each Canadian province is unique in its own special way. For example, when I lived in Quebec, it felt like I was living in a completely different country. I had to get used to the French language, the people and the culture but I still felt like I was welcomed with open arms. While working in British Columbia, I got to experience the beautiful scenery and the delicious food. Living on the East Coast in Nova Scotia and Prince Edward Island, I got to taste some of the best seafood I have ever had.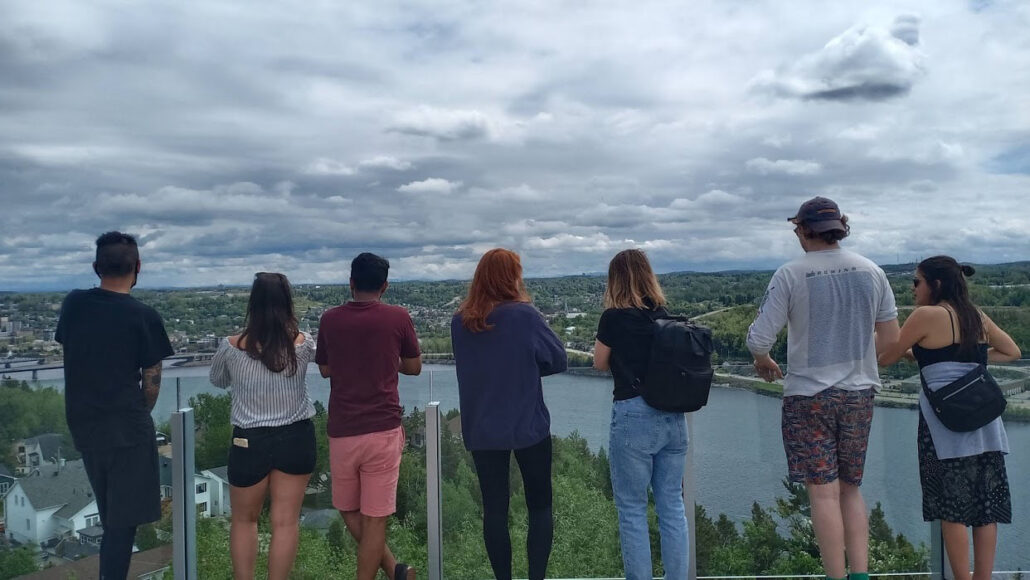 I got to do plenty of traveling for work and I enjoyed being able to experience all of the great tourist attractions each Canadian province has to offer. When I was teaching English in Vancouver, I had the opportunity to hop on the ferry and visit Victoria, as well as rent a car with some friends and drive up to Whistler for a snowboarding trip. I was able to visit Kelowna with my friends too, which was such an amazing experience, especially since it was my first time there. Vancouver has been my favourite city to travel to for a while now. In fact, I currently reside there now after spending most of my life living with my family in Toronto. I wish I could see more of the country that I haven't seen yet, like the Territories up north or Manitoba and Saskatchewan.
Another benefit of teaching English in Canada from coast to coast was being able to recharge, live away from family, and learn to make it on my own. Getting out of my comfort zone exposed me to new habits and new experiences, which reinforced the feeling that more great things were happening in my life as a result.
I've had the opportunity to teach students at all levels from beginner to advanced. I've also gotten the chance to teach learners as young as 6, and as old as 30. Getting experience teaching different levels and different ages can be very helpful for your confidence. You learn how to deal with anybody and how people at different ages and levels learn best. Something else that I learned from my teaching experience is how rewarding it feels to increase the interest levels of your students. I like to work in a fun environment and really get to know my students, so getting to know them better though games, activities, and casual group discussions can really open them up and make them more excited about learning English.
Recommended: TESOL certification courses for Canadian ESL teachers
The Challenges of Teaching English in Canada
I found that there were quite a few challenges teaching in Quebec as I was not completely fluent in French so trying to really get around the city without the language was definitely a struggle that I had to overcome. What I did to change this was to go out to cafes and grocery stores and really try my best to speak French using the few words I learned to help improve both my French and my overall experience living in Quebec. My students were very kind to me too because they knew I had difficulty with French and they helped me to learn more about the events happening in the city or any nice places to eat or visit at while I was staying there.
The advice I would give someone who is considering teaching English in Canada is to make the most of your time there. Take it as an opportunity to not just better yourself as a teacher but to make yourself a better person altogether. It's a chance to reset your life, experience new things, change your daily habits and maybe take on new challenges that you've always wanted to face. Every time I moved to a new city, I tried to develop one new healthy habit whether it was reading every day, improving my cooking abilities, or being more active. Being on my own made it all much easier because I was able to do what I wanted without anyone telling me I couldn't.
Get your TESL Canada certification through OnTESOL! Study TESOL online and get a credential that is valid for teaching jobs in Canada and internationally!