Teaching English to Young Learners (TEYL) is a growing industry in Italy. It is simply because many parents want their kids to learn English. I work for three different language schools that offer English courses for children.
The courses I teach differ in the amount of time and in the number of students. Some language schools organize small class sizes of 4 to 8 children once a week. Other schools are contracted by the elementary and middle schools from town to organize courses a few times a week during school hours. Either way, you can expect to work in the morning and late in the afternoon.
One of the good things about teaching children is that you generally get a contract for the entire school year. Instead of finding short-term courses, which is what most adult students demand. The school year lasts from the end of September to mid-June. Each school is different, but the majority of elementary schools are interested in hiring a few native speakers. Schools begin organizing their courses in September, so if you are around at that time (or better yet, beforehand!) you can find yearlong contracts at elementary schools.
There are many teaching jobs with organizations that look for summer camp teachers and they start hiring many months in advance. These summer camps are a good way to gain some teaching experience in Italy and applying for regular teaching jobs in person in September. The only time you will not find work is August, and by that point, you'll probably need the break!
There is also a growing trend of teaching English in preschools and kindergartens, and private European schools. These are private elementary, middle, and high schools that are not bound by the same regulations as public schools here in Italy, so it is a lot easier to find work in one of them.
One thing to keep in mind if you are planning to teach English in Italy, is that the hours and locations vary and oftentimes you cannot get enough work from one school alone. Scheduling can become a hassle if courses are at different times and you have to travel from school to school.
Working for three schools, I have received more than enough work and have started to turn down offers (Which is crazy in this economy!). At the moment, I only work about 15 hours a week, but my hours spread throughout the day from Monday to Saturday so it feels like a lot more!
Keep in mind that you will need to be very flexible if you decide to go down this route. Schools give a lot of freedom in how to conduct courses and what material to use. Although I enjoy this freedom, I see a lack of organization on the part of the schools as only one school has outlined the objectives of the course.
Furthermore, the schools I work for don't provide materials to take to the elementary schools, so I must print out all the materials at home. Taking a professional TESOL course is key to surviving in this environment!
All in all, there are plenty of opportunities for native speakers who want to teach English to young learners in Italy, but there are definitely some pros and cons to consider beforehand!
Add the 20-hour TEYL certificate course to any of our online TESOL courses and save $200!
Teaching English in Emilia-Romagna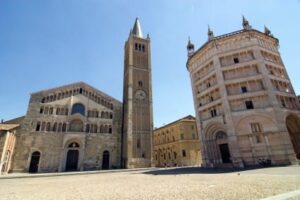 I have found a decent amount of opportunities in Emilia-Romagna. In Parma alone, there are a number of private language schools that are always on the lookout for new English teachers with an accredited TESOL certificate. As a young teacher with very little experience, my salary ranges from 15€ – 22€/hr.
The hours are a bit unreliable at private schools. I am often offered a course the week before it starts, so I never know for sure what my schedule will be like the following month. Furthermore, everyone in Italy goes on vacation in August. You must take into account that you will most likely not be working in August.
If you are lucky enough to get a job at a public school, I believe that your vacations are paid. However, as long as you work in the private sector, you only get paid for the hours that you do work.
Teaching Jobs in Other Regions
As for other regions where you can teach English in Italy, you will probably have the most luck in the North. Lombardia, Piemonte, Veneto, and Toscana are some of the bigger regions that act as vital economic engines for the country.
With more industry and business, there is a greater need for English. In particular, English lessons at banks and agencies are very popular and you can likely find work teaching a business English course. These are organized by the companies themselves or through a private school. As some of the southern regions have a weaker economy, there is less of a chance of finding people who can pay for a course and the salaries for English teachers may be considerably lower.
The Life of an English Teacher in Parma
Parma has a lot to offer and the people that live here are quite happy. There is a rich tradition of theater and one can find productions ranging from modern dance to lyric opera to children's theater.
Teatro Regio, one of the most prominent theaters in Italy, is right in the center of town. There is also Teatro Farnese and a historic theater built in the early 1600s that played a key role in the development of Italian theater. This Italian theater is located at the Piazza Della Pilotta. Which also houses the National Gallery in which artwork by Parmigianino and Correggio is exhibited.
When the weather is nice, I enjoy spending some time at one of the parks, particularly Parco Ducale or the Cittadella. The Cathedral is the main attraction and contains frescos by Correggio. Standing adjacent to the Cathedral is the Baptistry. Made of Verona Marble. It has a distinctive light pink shade and it is even lovelier inside than it is outside.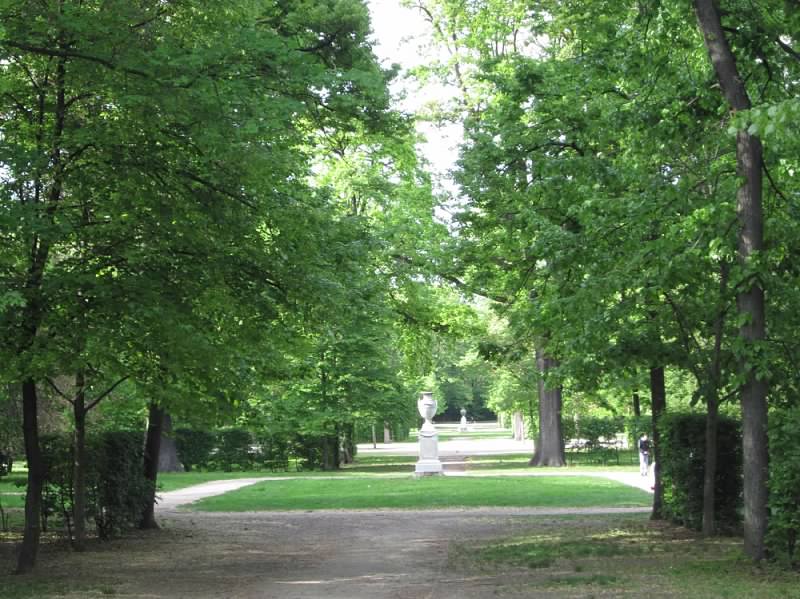 Parma is world-renown for its food. In addition to prosciutto and Parmigiano cheese, Parma has some delicious local dishes. One specialty is torta fritta, which is typical of the Emilia-Romagna region. It goes by a few different names and there are some slight variations depends on the location, but it is basically fried dough that is often served with salumi Misti (cold cuts) and local cheeses. The prosciutto, Parmigiano, and tomato factories organize guide tours of their facilities.
Read: Guide to Teaching English in Italy
If you feel like getting out of town, Parma is in a great location for taking a day trip. Florence, Venice, and Milan are not far by train. Staying even closer, one can find many historical and unique castles and fortresses in the surrounding hills.
One activity that I would recommend requires more than a day trip and takes you from Emilia-Romagna into Tuscany. It is a week-long hike along a trail Via Degli Dei. The trail of the Gods.
This trail follows an ancient Roman road connecting Bologna to Florence and there are a few points in which the ancient stone path is still intact.
The trail takes about a week to complete and passes through the Apennine Mountains. It is broken up along the way by small and picturesque mountain towns. I don't recommend doing it in August as it is very hot!