You can earn a very good salary teaching English in Italy, if you are willing to work 50 hours a week and always be on the go.
I make over 3500 euro per month as a freelance teacher, teaching English at public schools in the morning, language schools in the afternoon, and business English courses in the evening.
I start my day at 11 am and finish at 9 pm. I have a lot of time in between classes to have a nice lunch and relax.
I earn a good income, so I can afford a nice little Opel that takes me wherever I want to go on my breaks.
How I Started Teaching English in Italy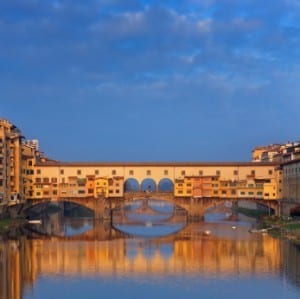 When I started, I got a job at a language school that focuses on after-school English classes for children and teenagers.
I taught about 20 hours a week and earned 1200 euro per month. You can live with this, but teaching English in Italy won't be as much fun.
After 2 months, I got a second job at a public school that was looking for native speakers.
By the sixth month, I was working for a Business English company that sends teachers to offices throughout the Emilia-Romagna region.
If you want to make good money teaching abroad, then Business English is the way to go.
Read: TESOL Job Market in Italy
The Best TESOL Certification for Teaching in Italy
Teaching Young Learners is very different from teaching Business English classes.
The task-based approach often works best for both classes, but the activities are much different.
For this reason, if you want to be prepared for any job in Italy, it is recommended that you get the most training that you can.
One of the reasons I rose fast was that I  completed an accredited TESOL certification course.
I took the 250-hour TESOL Diploma with OnTESOL and upgraded my credentials with the TEYL and TBEC specialist courses as I needed them.
If you want to teach English in Italy during your gap-year, then a 120-hour TEFL certificate with TEYL specialization is enough.
However, if you want to make a good living, and advanced TESOL certification such as the 250-hour TESOL is recommended.
Before you come here, watch this video on 10 things to do while teaching English in Italy!
Related Articles:
Teaching English In Italy: Wages And Tourism
Q&A With OnTESOL Graduate Teaching English In Italy
Teaching English To Young Learners In Italy