It's been more than 3 years since I started teaching English overseas with EF. I wouldn't say that my story is extraordinary by any stretch of the imagination.
I am just a normal guy from the UK who chose to do something a little different with his life, and I can now say that this was the best decision I ever made.
In this post, I will share with you a few insights into teaching abroad, more specifically teaching in China. You may not be ready for this big move, but when you are I would recommend following a similar path to me.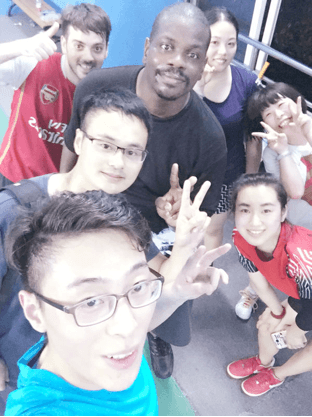 About the author: Richard Solomon is teaching English in China with English First. He is currently teaching in Hangzhou.
Why I Chose China
Originally, I came to China to teach because I wanted to build my confidence when giving presentations, as I thought this would be a big part of my life.
In England, I had a few Chinese friends from Guangzhou who befriended me and let me in their circle of friends, and exposed me to some of their cultures. (That was the first time I had hotpot!).
From then on I was curious about China and I was looking to explore more, this with my desire to improve my speaking skills was the catalyst for my teaching abroad experience.
Before long, I saw an advert online and decided to apply. The first four months were tough and I went through some difficulties, but with the support of English First, I soon recovered.
-Learn more: Teaching in China with English First–
My China Adventure so Far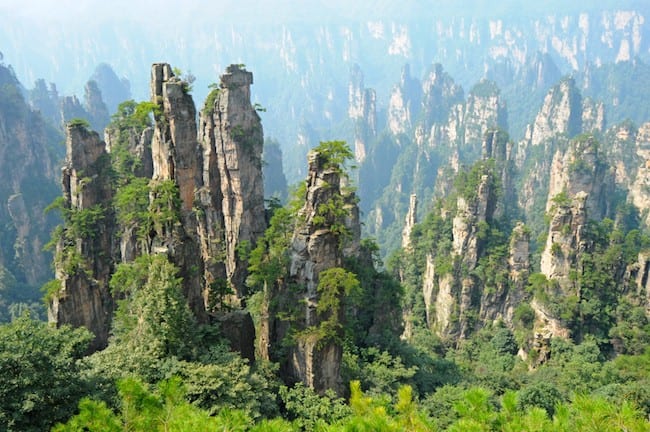 You may see job ads for China from time to time describing adventure.
As I saw these, I was skeptical, if a company is paying me to teach, can I really have an adventure as well?
The truth is, most of your time will be spent in class, but that's not a bad thing. I really enjoy teaching, and this is an added benefit to my overall experience, having a job that I love.
However, you will get time off, and this is time that can be used to explore. I have found some great little weekend getaways and I've experienced some amazing trips.
My favorite trip so far was to Huang Shan mountain (a yellow mountain in English) in Anhui Province! It was wonderful! Probably the most beautiful mountain I have ever been on top of!
The day I went, the sky was so clear I could see mountain ranges for miles with a few dotted clouds below and above me.
I went around March time so I could also see snow on the mountain tops! It was totally breathtaking and surreal!
If I remember correctly, they based part of the landscape from Avatar on this mountain range, as well as Zhangjia Jie in the south.
If it isn't the teaching, the people, the culture, or the food that keeps you in China, the scenery will!
Read: Recommended TESOL Certification for China
What I Learned Whilst Teaching Abroad
I learned that learning the language here is not so important when teaching, however learning about the culture and traditions is.
Take interest and you will gain so much understanding. Understanding leads to less confusion, less confusion leads to happy relationships, and sometimes great friendships.
Chinese culture can seem tricky and times and often unexplainable, but the more you learn the more you'll fall in love.
Don't forget, you never truly leave your culture behind, I have had as much fun sharing mine as I have to learn theirs.
My Advice: Teaching with English First in China
Come and enjoy China, there is a lot to see and a lot to do.
It sounds cliché, but you can meet so many lovely and fantastic people here; staff and students. If I were to give you some advice, I would say create a good balance between your work and life and at the same time take responsibility for the students learning experience.
It's not an easy job if you do it well, but it's a rewarding one. Get started on your TESOL course if you haven't already, and change your life today.
You won't look back! I have been in China for 3 years now, and I don't plan on leaving anytime soon.