I have always been fascinated by languages and cultures. From an early age, I was exposed to foreign languages and wanted to learn how they work. The idea of sharing that knowledge with others and watching how they learn to communicate in a new language was just captivating. I think that was my main motivation to become an ESL teacher.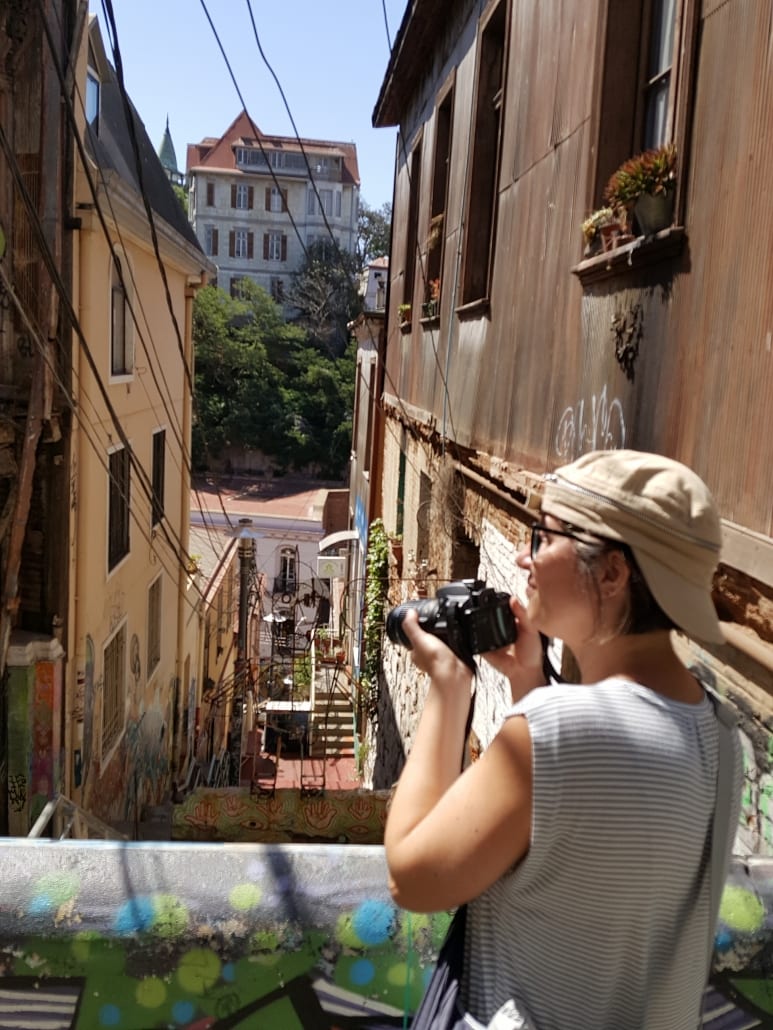 About the author: Alexandra Cruz is a graduate of OnTESOL's 120-hour Advanced TESOL certificate. She is currently completing the 20-hour Teaching English to Young Learners course.
What Is It Like Teaching English in Chile?
I have been teaching English for a little over a year in Santiago de Chile. I am mostly teaching adults, and they are very enthusiastic and engaged, always wanting to learn different ways of saying things and expressing themselves.
Schools here are always looking to hire native English speakers, so finding a teaching job won't be difficult. I chose to come here, mostly for personal reasons, because I wanted to re-connect with my Latin American background and spend time with dear friends who are now living here.
The Challenges of Living and Working in Chile
I think the biggest challenge of teaching in Chile is their immigration processes. Chile is a country that has seen a significant increase in immigrants from different parts of Latin America, which has affected processing times for all visa applications. The government has moved several immigration processes online. Still, most of them only apply to Santiago and its Metropolitan Region.
If you are teaching outside of the Metropolitan Region, most of the processes are paper-based and in-person with even longer processing times. On the bright side, most schools will help you by giving you the type of contract you need to apply for a Temporary Visa. Once you submit your application, you will receive a work permit that allows you to work while your application is being processed. This work permit will arrive by mail thirty days or so after mailing your original application.
Since I have a Latin American background, I was not too concerned about coming to Chile to teach. I guess my main concern was how I would re-adjust to living in Latin America after living for a long time in Canada. But as with everything, there are good things and not so good ones. I think experiences will vary depending on your expectations and your ability to adjust to new scenarios.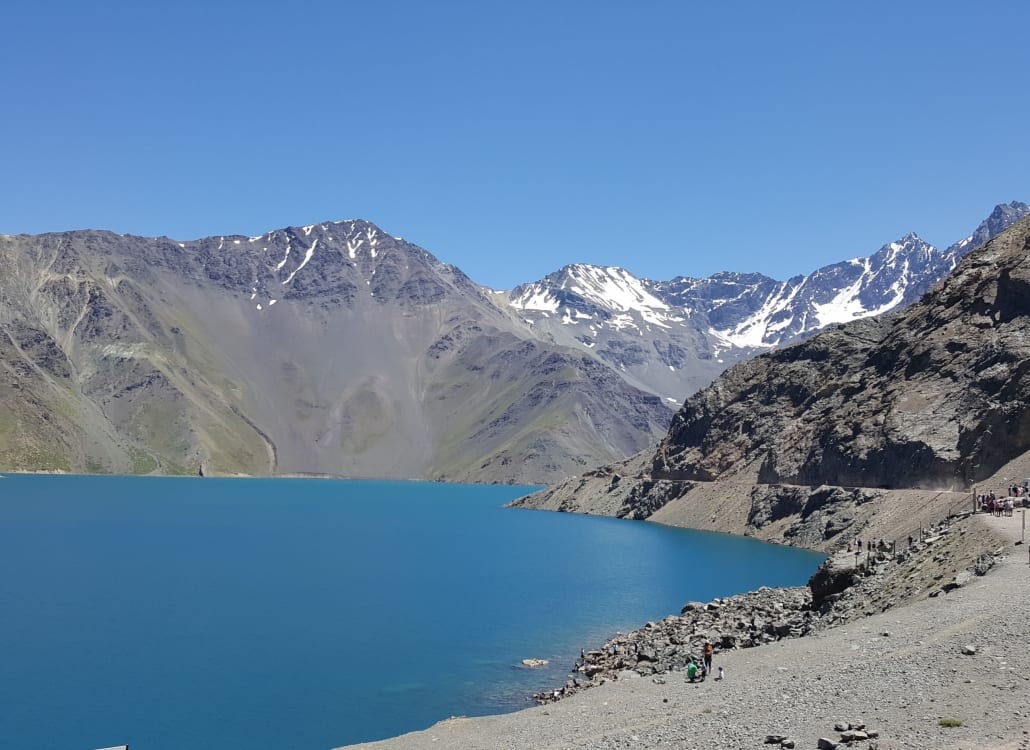 How OnTESOL Prepared Me to Teach English in Chile
My TESOL Certificate has been a great asset in finding a job here. It provided me with the necessary training to manage a classroom, and it also helped me when applying for jobs. Most schools require either a TESOL, TEFL, or CELTA certificate or a university degree in language teaching. The 168-hour Hybrid TEFL Certificate by OnTESOL is fully online and will prepare you for teaching English to adults and young learners in Chile. It also includes a specialist module on teaching online. If you are interested in teaching English in Chile or another Latin American country, teaching English online will provide you an hourly rate much higher than local language schools will pay you.
The Greatest Lesson Learned While Teaching English in Chile
Patience. I think that is one of the biggest lessons I have learned so far. Patience when dealing with visa-related paperwork and patience when adjusting to the country and its idiosyncrasy. Chileans, in general, are kind, but learning their ways takes time, like in any other place. I don't necessarily mean it is difficult, but sometimes it can feel frustrating, especially the bureaucracy. But then again, bureaucracy is frustrating everywhere.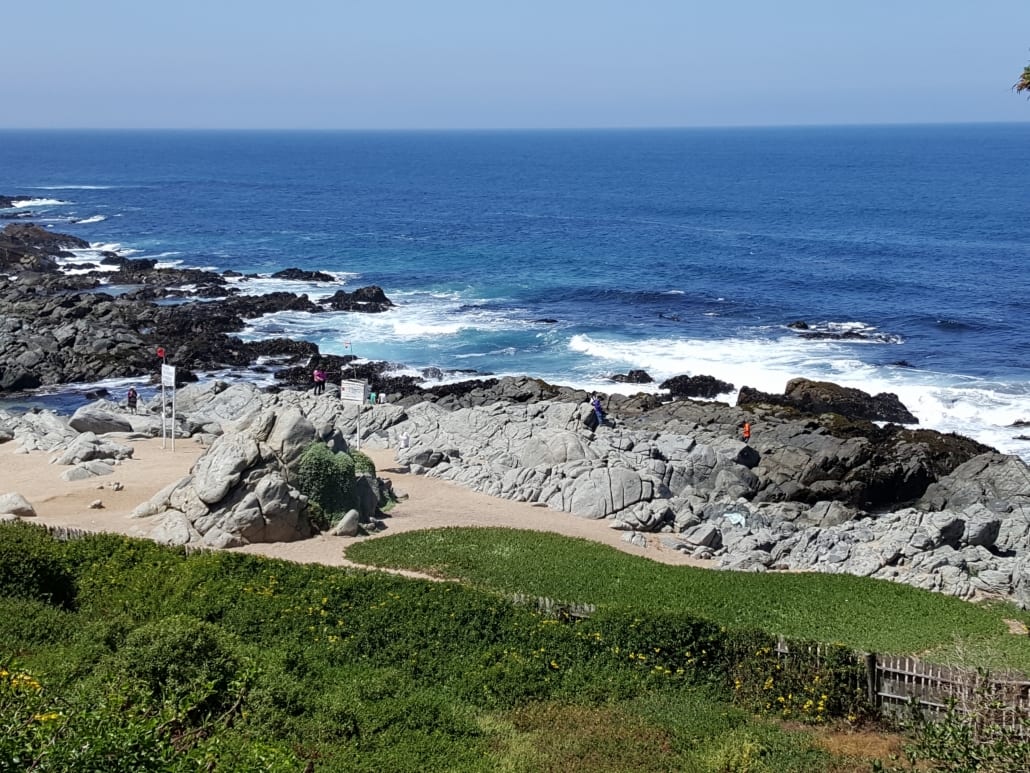 What is the Standard of Living for ESL Teachers in Chile?
I can only speak for the standard of living in Santiago. Santiago is an expensive city, and local salaries are not the best. As a full-time ESL freelance teacher, you can earn between CLP 700,000 up to maybe a 1,000,000 (roughly CAD 1,160 to 1,600). That will allow you to rent a studio or bachelor suite near the city center for about CAD 600. If you want to live in a better neighborhood, you will be able to rent a room in a shared apartment (CAD 500 – 600 approx.). Expenses like groceries and going out are similar to those in Vancouver or Toronto. An online ESL teacher based in Chile can earn twice as much as an in-class ESL teacher. You can find TEFL jobs and compare on the OnTESOL Job Board
Advice to New ESL Teachers Who Are Considering Teaching English in Chile
My main advice is to be patient and adjust your expectations. South America has a very different standard of living. Things that we usually take for granted in Canada may not be the same here (e.g., safety, public health and transport, services in general).
However, Latin Americans are warm people and very open. You will feel welcome right away and will likely make friends fast. Chile, in particular, has fantastic landscapes and places to visit, making this country a great destination to teach English abroad.