Teaching English in China Review
OnTESOL Graduate in Guangzhou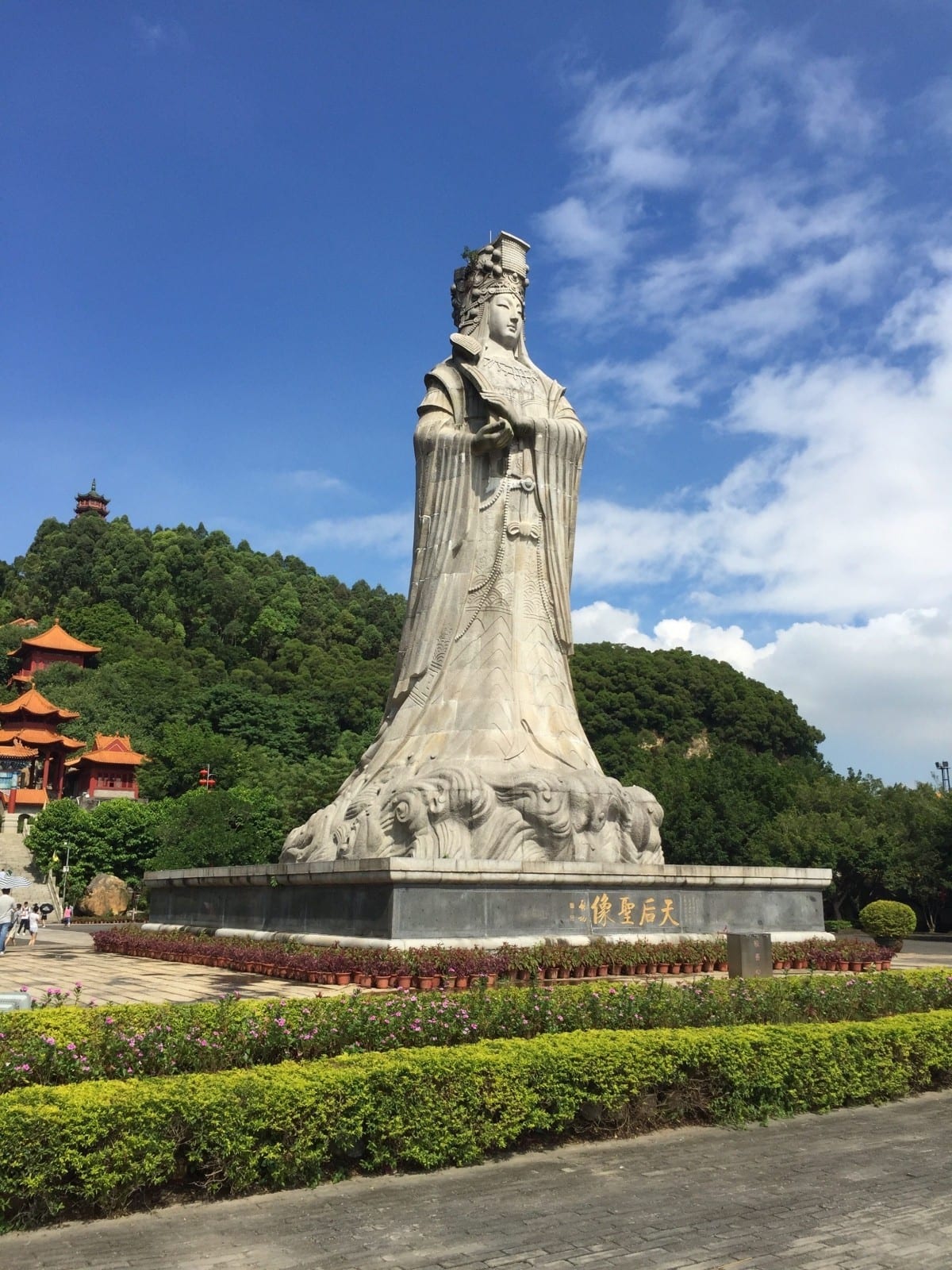 Larry Bablitz completed the 120-hour TESOL certification course in 2016. We contacted him to tell us about his experience teaching English in China and this is what had to share!
WHAT MOTIVATED YOU TO BECOME AN ESL TEACHER?
I originally trained to be an elementary school teacher but couldn't find a job in Canada. My wife became an ESL teacher first and found a TESOL job in China. I visited her in her school in China and helped her with her classes, which I really enjoyed. Her school offered me a job while I was there. So I shut down my business in Canada and went to China to teach ESL in the same school as my wife. I loved the teaching and found that I could manage quite well. I have a B.A. in English and a teaching certificate, but I did feel my lack of specific ESL training before I took the TEFL course with OnTESOL.
WHICH CITY AND COUNTRY DID YOU CHOOSE TO WORK IN AND WHY?
I am currently working in Guangzhou, China, about 2 hours away from Hong Kong. My first job was in Zhuji, China, which is closer to Shanghai. In both cases I have followed my wife to the cities we've taught in. We have always been interested in China as a country and now that we've experienced it for a while we feel comfortable here. We did apply to Indonesia a few years back, after we came home from Zhuji, but we ended up in China again, which suits us very well.
HOW LONG HAVE YOU BEEN LIVING AND WORKING THERE?
I have been at my current school in Guangzhou for a year now, and will be going back for at least one more year. I was in Zhuji for more than a year, so all together l've been teaching English in China for about 3 years in total.
WHAT ARE THE CHALLENGES OF WORKING OVERSEAS OR IN THIS PARTICULAR COUNTRY?
There are many challenges living in China. I don't speak any Mandarin so basic communication is a problem – buying groceries, getting around, getting services, ordering food in a restaurant – everything is challenging. But there are people connected with my school or the agency that hired me who speak English and who help with this. I have been really lucky to have developed some great contacts who are always willing to help me when I can't figure something out. We have also connected with a wonderful church and can ask for help there too.
WHAT IS THE STANDARD OF LIVING LIKE?
My standard of living right now is really high. We are living in a very nice, big, three bedroom apartment in a beautiful gated complex. Most of the apartments we've lived in in China haven't been as nice as where I am now. The school usually provides an apartment as part of the contract and at first you don't know what to ask for or what's available. All of the apartments have been livable – it's definitely part of the adventure.
HOW HAS YOUR TESOL PREPARED YOU FOR THE JOB YOU ARE CURRENTLY WORKING?
Many of the schools and recruiting agencies in China ask for TEFL or TESOL certification and when I was looking for a job in Guangzhou, I decided to see about getting that certification, which led me to OnTESOL. I appreciated the training and resource materials connected with the course. I will probably look at doing more training in the summer as I think it will make me a better ESL teacher. I do actually hope to teach some of my kids to speak English.
-Read: >Recommended TESOL / TEFL Certification for China–
WHAT IS/ARE SOME OF THE GREATEST LESSON(S) YOU'VE LEARNED WHILE TEACHING ABROAD?
The similarities in people far outweigh the differences between countries and cultures. Getting past those differences does amazing things for you and for your students. And the best thing you can do is to convince the kids that it is worth the trouble and there are huge benefits to learning English. It is a lot like learning to play a piano – at first it seems boring and stupid but if they start to hear and love the music in it, they will learn.
HOW DID YOU GO ABOUT CHOOSING THE SCHOOL YOU CURRENTLY WORK AT? WHY DID YOU PICK THAT SCHOOL OVER OTHERS?
My school chose me. I started looking for a job in Guangzhou just over a year ago. I looked online and my wife contacted some people in China who recruit teachers. I told them I wanted to teach high school and I wanted to work in Guangzhou, near my wife. I connected with an agency which was looking for a teacher for a high school in a suburb of Guangzhou. They interviewed me via Skype while I was in Canada and offered me a contract.
WHAT WERE SOME OF THE CONCERNS YOU HAD BEFORE TEACHING ABROAD?
When I first went abroad I was concerned about not being able to speak Mandarin and wondered whether I could survive like that. I also wondered how I could teach Chinese students without speaking any Chinese.
HOW HAS YOUR EXPERIENCE CHANGED OR ALTERED YOUR PERSPECTIVE ON TEACHING ESL OR HAS IT?
I am finding out how difficult it is to really teach or learn a second language. My classes are too large and too short to really make any headway. English is not the most important subject that the kids take and their abilities vary widely. No effort is made to group the students according to their English abilities, so some students are quite good and some can barely utter a recognizable sentence. But I try and keep the students interested and enjoying the classes and hopefully some of it will stick to some of them.
WHAT ADVICE WOULD YOU GIVE SOMEONE PLANNING OR CONSIDERING TEACHING ABROAD? WOULD YOU RECOMMEND TEACHING IN YOUR COUNTRY?
Teaching abroad has been a great experience for both my wife and myself. If you think you would like it, do some research and look for information from people who have done it in the places you are looking at. Find a good recruiter or agency and ask questions about things: the climate, the pollution, the school, the safety….. There are definite frustrations to living overseas and you might want to know about those before you sign up for a year. China is a wonderful, safe country to work in but it is also very racially homogeneous and you will stand out and will be stared at and laughed at and maybe taken advantage of. In our town, the taxis are really difficult and will take advantage of you if they can. We have just stopped using them and get around on transit. It is definitely a learning experience and probably not for everyone.