By Breno Silva, 250-hour TESOL Diploma graduate teaching English in Prague.
I first came to Prague as a tourist and fell so much in love with its history, cobbled backstreets and picturesque landscapes that I decided to move in and teach English here. Little did I know what was in store for me at that time and how salutary the opportunity would be.
There are dozens of English schools in Prague, the vast majority offering courses on general English, Business English, and exam preparation.
Some are large educational institutions under the umbrella of gargantuan groups, while others are smaller, more personal schools; a few are very reputable and can boast high-quality teachers, whereas others, well, not so much.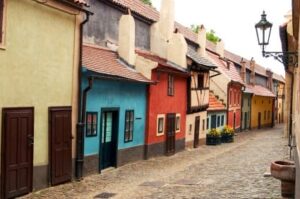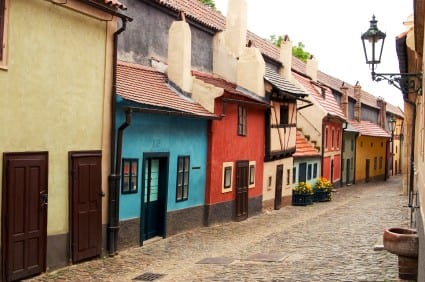 The truth is that amongst all the discrepancies there exist many similarities, and these will be the focus of this first part of a blog series on the TESOL experience in Prague.
The TESOL job market in Prague is divided by Language institute courses and in-company courses. The first is the more traditional way and the groups are rarely larger than 10 students. The latter is often one-to-one and does involve a significant amount of extra time allocated to traveling.
Both can be pretty much focused on anything from general English, to English for Accountants, to American slangs; and both are all too often targeted specifically at adults.
Language Schools – Teaching English in Prague
Many ESL teachers prefer to work at a language school. Because it's not necessary to use public transportation and waste time getting to this or that company. Regardless of the focus of the lesson, the students who attend these classes tend to be more diligent. Perhaps because they pay out of their own pockets.
This also makes the students more demanding, which often entails better preparation and dedication on the part of the teacher. The lessons are more dynamic and definitely more communicative, nevertheless, as well as very rewarding and fulfilling for us teachers; in other words, ideal for those with a passion for teaching English.
Post-Secondary – Teaching English in Prague
There is a very specific kind of market segment called "Post-secondary," created to accommodate young adults who finished High School but failed to gain access to university.
A teacher may come across a few challenges on the way. The students are recent high school graduates and may be uninterested in learning English. But these courses can be a life-saver for those who intend to have a full schedule without needing to travel to companies across the city.
Business English – Teaching English in Prague
In-company courses are the reality of most teachers in Prague. Businesses seem to be investing a lot in the education of their employees, even during the recession. Most recently the economy appears to be bouncing back. And many of the companies which had canceled English lessons have signed new contracts.
The market is huge; the opportunities plenty, at least for most. Teachers are sent everywhere to teach receptionists, managers, and directors. The groups are usually smaller, and very often one-to-one.
They need to be taught before or after working hours, so expect groups starting at 7:30 am or 5 pm. General English, Business English, and exam preparation are also the most common focus of this kind of courses. Some students are responsible and take it seriously, others often put their studies on the back burner and seldom keep up with the lessons.
Teaching English as a Freelance Teacher
Most teachers work as freelancers after obtaining the "Zivnostensky list," or trade license. They get paid per teaching hour (here considered 45min) and the wages vary from $9.25 to $13, with exceptions being few and far between.
A typical monthly income is $1,300, depending on how good and/or experienced you are and how many students you have, which is obviously predicated on the quality of your lessons. It's necessary to pay roughly $180 for social and health insurance, but the rest of your income will steer clear from tax deductions. Prague is a breathtaking, inexpensive city, and you will be able to learn, have fun, and still save some cash left at the end.
Hours – Teaching English in Prague
What is more likely to be a problem for expat teachers is the lack of benefits and extended working hours. A typical working day starts at 7:30 am and can go until 9 pm, with extended breaks during the day.
Also, because most teachers need to travel to various companies to work, a big chunk of your day will be spent in the subway or city train. Although some schools will reimburse you for the monthly pass, the time spent traveling is unpaid. Even worse is the fact that holidays are also unpaid, the teacher has no access to sick days and the health insurance will, by and large, cover only emergencies.
Prague is one of the oldest cities in Europe and, in my opinion, one of the most dazzling. The standard of living is high, the options are many and the possibility to learn and grow as a teacher is definitely something you should bear in mind.
It won't make you rich, but it'll unquestionably give you the opportunity to improve your teaching skills and add variety to your techniques, while still having loads of fun.
Related Articles
Teaching Business English: Understanding and Motivating Students at Their Workplace
Teaching Grammar to Czechs: Overcoming Their Language Difficulties
Challenges of Teaching Business English One-to-One