Find your place in the world! Costa Rica has beautiful landscapes with tropical rainforests, majestic volcanoes, and sandy beaches.
The people are the friendliest in Latin America and the economy is very stable.
You don't need to compromise your lifestyle with safety in Costa Rica because it is one of the safest countries in Latin America.
Teaching English in Costa Rica is the best way to get a meaningful job that pays a decent living wage. Teach English in Costa Rica during your gap-year or pack your bags and move there for life!
$250 OFF TESOL Certification Costa Rica Package!
3 Types of People Who Teach English in Costa Rica:
1. Gap-Year Teachers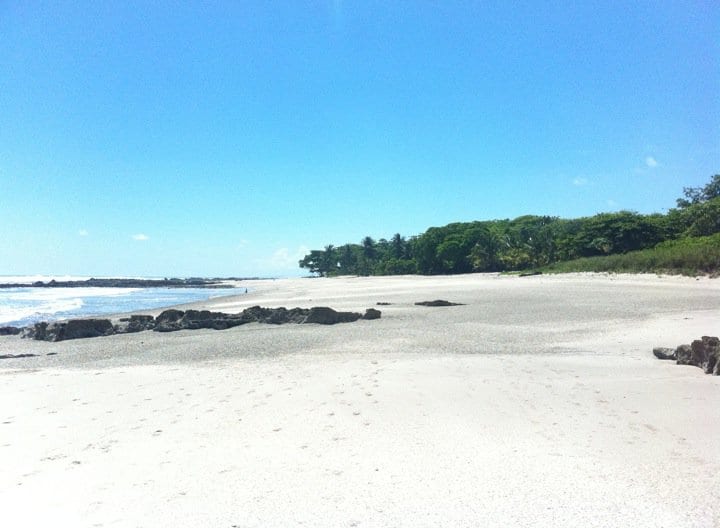 The largest group of ESL teachers in Costa Rica consists of young university graduates who want to travel, learn Spanish, and live in a beautiful Latin American country.
If you want to live in San Jose, you can teach English in a private language school or find a more lucrative position in teaching Business English.
You can also get a comfortable teaching job in a rural area at a public school. It really depends on what you want to experience. Jobs in San Jose pay better, but life in rural Costa Rica is priceless!
Read: Is Teaching ESL a Vacation or a Vocation?
2. Retirees
A large number of expats in Costa Rica are retirees from Canada and the United States.
Real estate is very cheap in Costa Rica, so many people buy a nice house by the beach or in a quiet rural community.
Teaching English is a great way to do something meaningful and get to know the community.
Read: 3 Benefits of Having a TESOL Certification
3. Yoga Teachers
There is nothing more beautiful than doing yoga as the big red sunsets in the Pacific Ocean.
The problem with being a yoga teacher in Costa Rica is that the job market is very saturated.
Many people who come to Costa Rica to teach Yoga also teach English to earn a little extra money while they make a name for themselves in the Yoga community.
Requirements for Teaching English in Costa Rica
All you need to teach English in Costa Rica is a university degree and an internationally recognized TEFL or TESOL certification.
If you want to teach English during your gap year, we recommend the TEFL certificate with Young Learners specialization.
Related Articles on Teaching English Abroad
Best Places to Teach Abroad and Travel