TEACH ENGLISH IN VIETNAM WITH AMSLINK EDUCATION CENTER
Amslink English Center was founded in 2011 and today they are the largest language institute in Hanoi. After 4 years of operations, they have expanded to 4 branches with over 3000 regular students from various schools in Hanoi. Their mission is to enable and empower Vietnamese students to improve their English proficiency in the most efficient ways to pursue successful careers in international settings in the future. OnTESOL partnered with Amslink to provide our graduates with free job placement assistance.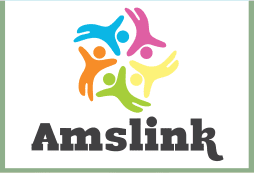 salary and benefits:
+ Salary: USD1500 – USD2000/ month (final salaries are determined based on education background, experience and qualification of teaching)
+ Working hours: 20 hours of teaching + 10 hours of other academic work
Extra:
+ One-way airline ticket cost to get to Vietnam (will be reimbursed after teachers have worked for the center 3 months with the condition the receipts/bills are provided)
+ Visa fee (with the condition the receipts/bills are provided) and postage charge to send an invitation letter
+ Entire cost to obtain work permit
+ Airport pick up
+ Accommodation support for the first month in Vietnam
+ 10 – 12 paid national holidays per year
+ Domestic vacation with colleagues: 1 time per year
+ Performance bonus after 6 months of teaching: Maximum bonus: US$1000
– Teachers will be given private laptop, stationery and other tools/ equipment as required to perform the work.
JOB description:
Students: Amslink teachers are hired to teach young learners between the ages of 4 and 15.
Basic Skills Requirement: Plan lessons, test students, and assess performance. Amslink is looking for reflective teachers who help students progress with lessons that cater to their needs.
Preferred Skills: Amslink is looking for teachers who can prepare teaching materials and activities. Amslink places a high value in teachers who can plan lessons using authentic material.
Communicative Approach and English-Only Policy: Amslink teachers should encourage students to talk in English in order to help them develop their level of English language proficiency. Use of the Communicative Approach is required.
Qualifications and requirements
 Native English speaker
– University degree
– TESOL / TEFL certification minimum requirement: 120 hours (TEFL certificate with TEYL is recommended)
– Experience teaching young learners is preferred
– Have sense of humor
– Be patient, enthusiastic, confident and result-oriented