Teaching ESL online has its challenges but one that I find particularly daunting is preparing for that first lesson. Your first lesson makes a big impression on your students, establishes your teaching style, and sets the tone for the year.
The majority of lessons online are one-on-one and most online teaching sites require you to do a trial lesson for free. This is how you build your student base.
The lessons are typically from 25-50 min, and in that time, you will have to assess the student's level and provide them with informative feedback as well as engage the student and make them want to come back.
The classroom and online lesson dynamics are very different, but it's still a bit nerve-wracking for teachers and students. It's all a matter of knowing what obstacles you face on day one and preparing for them accordingly.
About the Author: Elizabeth Sawatzky is a graduate of OnTESOL's 250-hour TESOL diploma and 20-hour Teaching English to Young Learners specialist course. She currently teaches English online.
Warm up/Ice breaker
You don't want this lesson to be too serious or stressful. This may be the first online lesson ever for your student and they have no idea what to expect.
Unlike in the classroom, they can't sit in the back and keep their head tucked in a book. Ice breakers and warmups are great ways to get the student (and yourself) to relax start talking.
A good introduction can make a student feel more at ease.
I always ask 3 questions right off the bat: What's your name? where do you live? and why are you taking English lessons? (Work, travel, etc)
Along with introductions, you can also give your students the chance to share a bit about their culture, and I find they are always eager to ask about yours.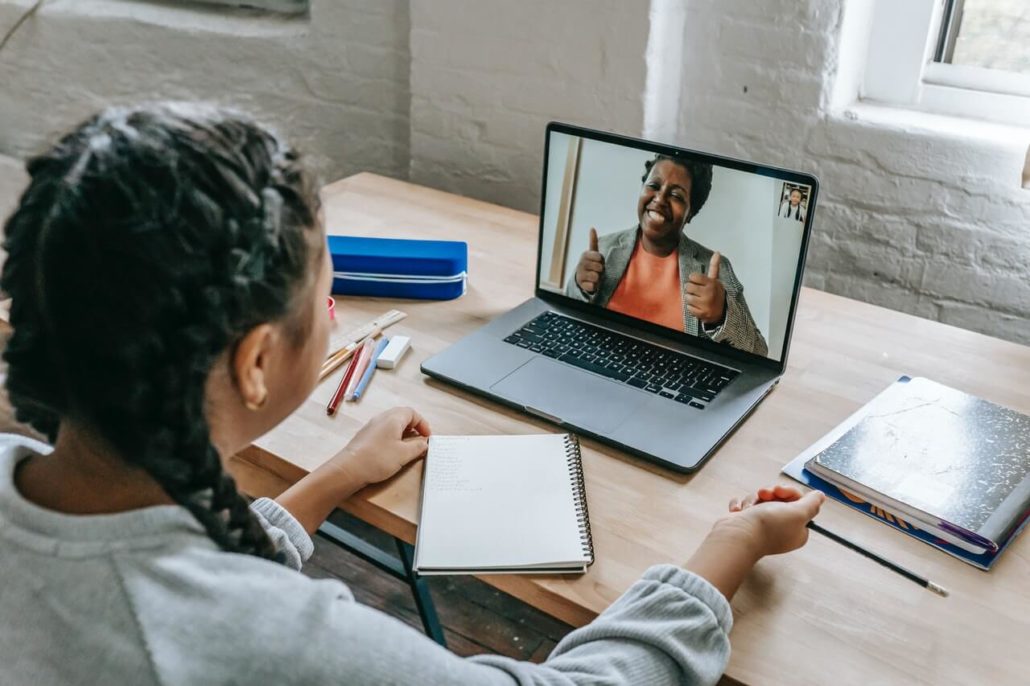 Assess your student level
Your first lesson with a student is your chance to gauge the four basic English competencies: listening, speaking, writing, and reading.
This is when you start to tailor the lesson to the student. 25 minutes, even an hour isn't much time, so you really have to plan ahead. Speaking is easy, you're doing that for the entire lesson.
For listening and writing skills, have them take notes while you tell them about yourself and then ask them to repeat back the details at the end of the lesson.
Read: Setting Up Your Online Teaching Workspace
Discuss goals
This is also a good time to ask what they expect from the lessons. I always ask this question and I find that the answers seem to fall into a few categories.
They are learning for work. A lot of companies that have subsidiaries in English-speaking countries provide employees with online English lessons…in some cases it's mandatory.
Applying for an MBA. I have many MBA students that have to pass an IELTS, TOEIC, or TESOL to be accepted to an MBA program.
Job interview. Sometimes a student has to prepare for a job interview overseas and they need to practice. You could have them fill out a questionnaire or make a list of their expectations.
Self-improvement or travel. Some people like to learn a new language when they are planning a trip or as a hobby.
Have a Plan B
When you feel your online lesson is dragging or you're losing the student's interest, you should always have a range of backup activities. Since you don't know what to expect, things can go south real fast, you have to be able to adapt quickly.
Conversely, the material you have may be too advanced and the student might be overwhelmed so you may have to tone it down a notch.
You should have what I call a 'filler' up your sleeve at all times.
This is for when there are lulls in the lesson, things suddenly take a wrong turn or you have time left over at the end of the lesson. These can be jokes, games, or interesting conversation topics.
Read: ESL Teaching Online Vs In The Classroom
Layout your rules and expectations in Teaching ESL online.
Don't be afraid to let the students know what is expected of them. Your first lesson is the perfect time to go over what you want out of your students, but make sure to also tell them what you plan to do for them.
You can also take this time to assess their strengths and weaknesses are with regards to learning the language.
Take the opportunity to walk through the textbook with them. Talk about the specific skills covered in each chapter and be sure to mention any supplemental materials like CDs, phrasebooks, verb charts, and glossaries that are in the back of the book.
Make Yourself Accessible
Before you end your first ESL lesson, it is very important to let your students know that you're invested in their success. By doing this in the first lesson and being accessible and having a flexible schedule you will have a greater chance of retaining the student.
You can share your contact information with them, but most online teaching sites keep that information confidential.
Most of the time the site will have a mailbox, or you can have all your students follow you and send them group messages.
New 20-hour Teaching Online Specialist for TESOL/TEFL certified teachers!
Do a final check of equipment and workspace
Avoid embarrassing moments by double-checking that all of your equipment is functioning properly. With everything you have to deal with in a first lesson, the last thing you need is an equipment failure.
Do a quick test of your internet speed (www.speedtest.com), check your lighting, and do a microphone test. Make sure your notes are in order and finally take a quick look in the mirror … you pressed your shirt collar and make sure you don't have any broccoli stuck in your teeth from lunch.
Conclusion
Your first lesson should be short and simple. If you treat it like a meet and greet/housekeeping lesson and not jump right into the texts, you will be more likely to have a successful lesson.
You want your students to be excited about learning with you, not overwhelmed and scared to death. Relax, breathe, and have a great first lesson!