Even if you don´t speak Spanish, don´t rule out flying to Mexico and searching for a job by yourself. Without Spanish, getting information about schools may be a little tricky, but once you are through the door, the receptionist and the person who interviews you will almost certainly speak English.
Find Your Place – TESOL Mexico
A big decision to make before leaving is obvious: where to live. Mexico is a beautiful country with a diverse landscape; there are deserts in the north, high plains in the center, jungles in the south, beaches all along the two coastlines, and mountains everywhere.
Chances are, though, that you will be working in a big city. Pay will be higher and there will be more job opportunities. Major cities are Mexico City, Guadalajara, or Monterrey, and each has other nearby cities easily accessible by a cheap, comfortable bus ride.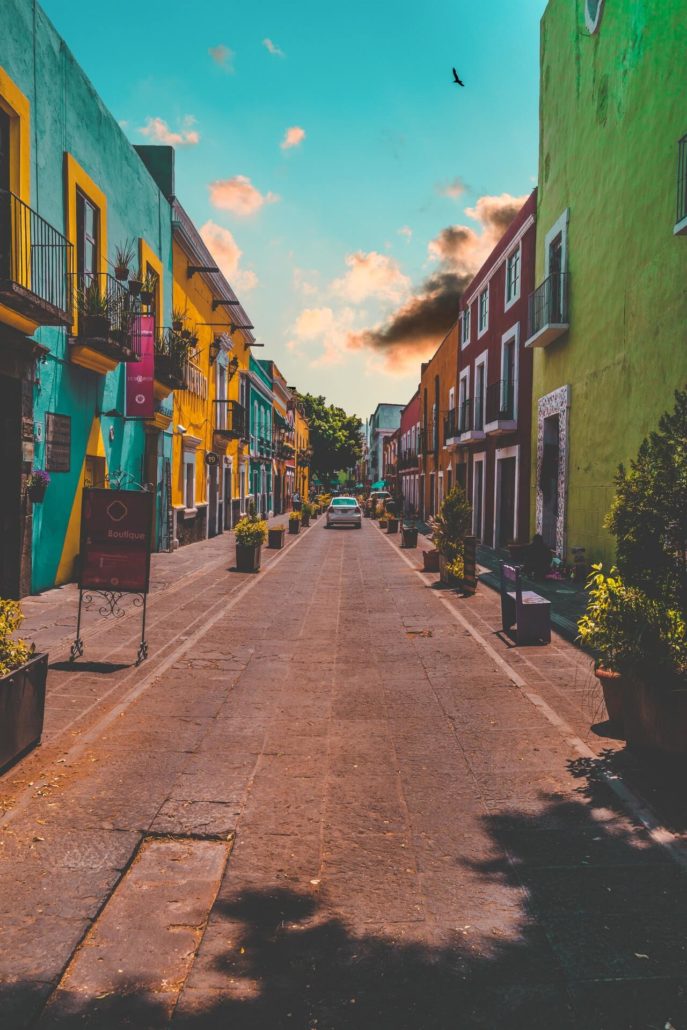 For example, you could fly to Mexico City (called "D.F.¨ in Spanish), and, after searching there, take a bus trip to Puebla, Queretaro, Cuernavaca, Toluca, or another nearby city and search again.
That said, there are jobs in beautiful beach locations too. You could even get a cheap package trip to Cancun or Puerto Vallarta and, after your vacation, stay and search for a job! Most likely the pay will be lower and rent will be higher, but you might consider that a worthwhile trade-off.
Do some research beforehand (I listed some names of schools in my previous blog) because hotel prices will be higher as well, and you might have to travel to a city to find an immigration office.
Types of Jobs – TESOL Mexico
Private schools will typically pay from around 100 pesos an hour to as low as 30. (The peso is usually 1.2 – 1.3 US dollars.) Pay in D.F. is higher – the same franchise will pay more, as much as 50 pesos more per hour, in D.F. rather than in a provincial town.
Private universities will pay more and public universities may pay less, but they will have more benefits, such as regular bonuses, credits to buy a house, among many others. If you are working full time you will be eligible for Mexico's social health care system as well.
There are plenty of apartments available in Mexico, and rents can vary greatly, especially in D.F., but you might pay between 1000 and 3000 pesos for a modest, one-bedroom apartment in a provincial town – less if you are sharing.
In my next blog, I will list the essential documents and other things you must bring with you to find a job in Mexico.
If you are looking for an international TESOL/TEFL course, go with Ontesol. I took the 250-hour TESOL Diploma with Practicum, which is recognized by TESL Canada
Related Articles – TESOL Mexico
TESOL Jobs Mexico: Online Job Search vs Going on Your Own
TEFL Mexico: Applying for the Work Visa