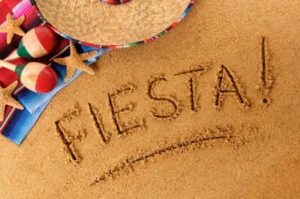 Welcome to Mexico, and congratulations on your new job(s)! You might find yourself with classes in the morning, classes in the evening, and a big space of time in the afternoon while everyone takes their 2-4 hour lunch break. What to do in your spare time?
Taking Spanish lessons is a great way for TESOL certified teachers to understand how language acquisition works on the other side.
Although speaking Spanish will not be required in your teaching job, you will have a much better experience in Mexico if you learn or improve your Spanish.
Ask your employers and coworkers about lessons in your town. Most teachers are also English teachers, so people at your school should have information. There are many schools in Mexico City, but in other towns, there may only be one or two.
In nicer, colonial towns like Guanajuato there are full-time schools where people from North America and Europe come to study this language. In other towns, there are language centers, often related to universities, where many languages are taught, including Spanish classes for businessmen and foreign students at the university.
Spanish Classes
Spanish classes are generally cheap; even private lessons are less than 10 dollars an hour. Like your students studying English, ask to try the class once to see if you like the teacher.
Another option is to set up a language exchange with a friend or coworker. If any of your coworkers have taught Spanish, ask if they want to meet a few hours a week.
They teach you, and you help them with their English. Probably your Spanish will be worse than their English, so I recommend speaking in Spanish for the first hour, then switching to English.