A lot of people go abroad to travel and get immersed in a completely different culture. Japan is a great place to teach English abroad because it offers amazing travel destinations and a great cultural experience that will provide you with great teachings.
In this blog, Erica Derrickson explains what it is like to live and travel in Japan.
Learn more about the Japanese work ethic that is also expected from English teachers and why it is recommended to make an effort to learn to speak Japanese even if you are planning to teach abroad for one year.
-About the author: Erica completed the 250-hour TESOL Diploma and has more than 9 years of experience teaching English in Japan-
1- Kagoshima City is a Wonderful Place to Live!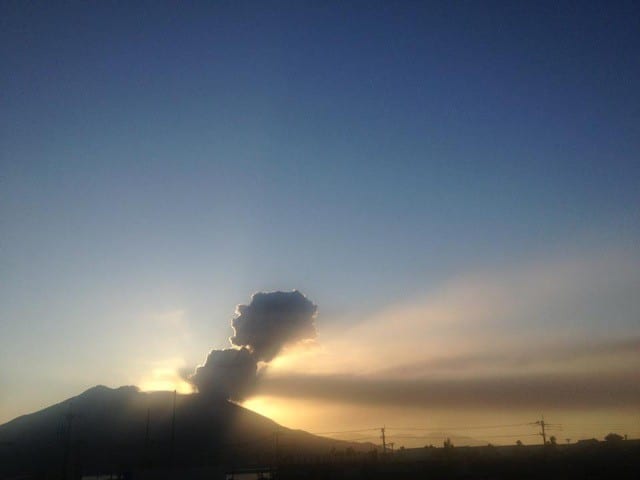 Kagoshima is a medium-sized city of about 600,000 residents, yet carries a small-town feel as everyone is well connected with each other.
It offers a picturesque view of Mt. Sakurajima,  an active volcano sitting directly across the beautiful Kinko Bay, where dolphins can be spotted playfully jumping out of the water.
Down south you can travel to semi-tropical beaches abound with colorful fish and coral.
In the city, you can enjoy delicious food and great shopping in the traditional covered outdoor mall "Tenmonkan" or the modern and classy Chuo Plaza.
Read: Erica's Review on Teaching in Japan
Read: Recommended TESOL Certification for Japan
2- Work Ethic in Japan

One day my Japanese teacher at university forgot to come to class (an understandable mistake as the schedule was a bit confusing).
To apologize, the following week she brought a huge plate full of handmade Japanese delicacies, the likes of which I had never seen before octopus, eel, and all kinds of sushi.
The way she put her heart into her apology completely blew my mind. Any North American teacher would have just said 'I'm sorry' and be done with it.
I was deeply impressed with my teacher's sense of responsibility and sincere efforts to make amends and grew curious about Japanese culture.
Over time, this curiosity grew into a decision to move to Japan after graduating from university, and that is exactly what I did.
Read: 22 Years in Japan by Carol Lum!
3- Best Places to Travel in Japan
I've traveled to 10 islands in southern Japan and about 20 prefectures.
The islands are stunning and not to be missed.
Their nature abounds in rolling farmlands, valleys, and hills, and a trip to the beach will bring you face-to-face with semi-tropical fish and beautiful coral.
But the islanders are what makes the experience truly memorable; they are some of the most open, relaxed, and friendliest people in all of Japan.
Read: TESOL Jobs in Japan
4- Why You Should Make an Effort to Learn Japanese!
Yes, I speak and read Japanese. Some people seem to get by alright without it, but to me it was crucial for meeting people, making friends, getting around, and teaching.
To me, learning to fluently speak a foreign language is crucial for anyone who wants to teach a foreign language – it lets you know exactly how your students feel, and shows you through experience what activities are and aren't effective.
It also helps you understand the culture, which in turn makes it easier for you to teach because you understand why students think and feel the way they do about learning a new language.
And it just makes everything so much more fun!
Being able to communicate with 100% of the people around you is–for obvious reasons–far, far better than only being able to communicate with 2% of the people around you.
Related Articles:
OnTESOL Reviews the JET Programme