Teaching English in Japan Review
Living in Japan, Job Hunting, and TEFL Course Review by OnTESOL Graduate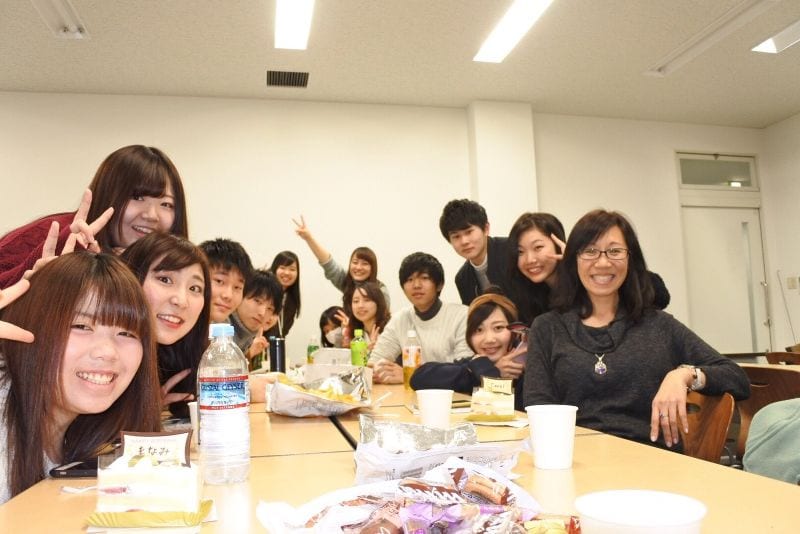 About the review: Carol Lum-Takahashi completed the 250-hour TESOL Diploma and the Practicum module. She has been teaching English in Japan for 22 years!
WHAT MOTIVATED YOU TO BECOME AN ESL TEACHER?
I first came to Japan on a working holiday visa, so finding a job was secondary to my plan to travel around Asia. However, I soon found work as an ESL teacher. I discovered it was a great way to learn about the culture, get close to Japanese people, work in an international setting and make a good salary.
WHAT ARE THE BENEFITS AND REWARDS OF WORKING OVERSEAS?
Everyday is an adventure. If you can't speak the local language, you might have some interesting experiences or challenges. Working at an ESL school, you'll have a base of friendly foreign co-workers that can help you navigate. Also, the compensation is very good in Japan. There are a range of jobs available; from private tutoring, corporate classes to university lectures.
WHICH CITY AND COUNTRY DID YOU CHOOSE TO WORK IN AND WHY?
I worked mainly in suburban areas: Machida City in Tokyo, Sagamihara City and Hachioji City in Kanagawa. I preferred working outside downtown Tokyo since the lifestyle was less hectic, I could ride my bicycle to work and the local people were very friendly.
HOW LONG HAVE YOU BEEN LIVING AND WORKING THERE?
I initially planned to only stay for 2 years, but after getting married, having kids and a great career, it'll be 22 years!! I'll be coming back to Toronto this March though, and looking for a job. (Any introductions or help would be much appreciated!)
WHAT ARE THE CHALLENGES OF WORKING OVERSEAS OR IN THIS PARTICULAR COUNTRY?
Generally speaking, most Japanese people are shy to speak English. If you need help (in English), my advice is to approach a business person or university student, since they'll be the most willing people to use English. At school, they've studied years of grammar for testing purposes, but don't have confidence in speaking. This is a challenge when you're teaching because you might be faced with a very quiet class at first.
WHAT IS THE STANDARD OF LIVING LIKE?
If you're teaching here, you'll be able to live simply but comfortably. Especially, eating out is much cheaper than in some major cities in Canada (Also, there's no tipping). Japan is safe, transportation is very reliable, people are warm and the food is delicious!
HOW HAS YOUR TESOL PREPARED YOU FOR THE JOB YOU ARE CURRENTLY WORKING?
I just finished teaching at 2 universities. This was my second TESOL certification, and having one affiliated with Coventry House International was good on my resume as it is recognized worldwide. In particular, completing the practicum was very useful to review teaching techniques and get useful feedback.
WHAT IS/ARE SOME OF THE GREATEST LESSON(S) YOU'VE LEARNED WHILE WORKING OVERSEAS?
The greatest lesson might be that your home country is just a plane ride away. You might feel homesick at times, but while you're overseas learn and enjoy! This means embracing every aspect – both the good and the bad.
HOW DID YOU GO ABOUT CHOOSING THE SCHOOL YOU CURRENTLY WORK AT? WHY DID YOU PICK THAT SCHOOL OVER OTHERS?
I first started at a language school, moved up to corporate classes, worked at various Japanese companies, taught my own classes, and finally worked at universities. If you can get a part-time position teaching at university, the salary and the paid vacation time are the most rewarding.
WHAT WERE SOME OF THE CONCERNS YOU HAD BEFORE WORKING ABROAD?
To be honest, I didn't have any.
HOW HAS YOUR EXPERIENCE CHANGED OR ALTERED YOUR PERSPECTIVE ON TEACHING ESL?
My perspective has not changed. Teaching is about the students and when you teach ESL, you'll get a range of personalities, language levels and individual learning objectives. Each class will be unique, so being adaptable, getting to understand your students, and using your experience as a teacher will make each class a good learning experience for everyone.
WHAT NEW THINGS HAVE YOU LEARNED ABOUT TEACHING ESL SINCE WORKING AT THIS SCHOOL IN THIS COUNTRY?
I've learned to incorporate more technology into my lessons, whether it be web-based research, video-based lessons, online listening sessions or student assessments thru voice recordings, etc.
WHAT ADVICE WOULD YOU GIVE SOMEONE PLANNING OR CONSIDERING TEACHING ABROAD? WOULD YOU RECOMMEND TEACHING IN YOUR COUNTRY?
I would highly recommend Japan as a safe and interesting place to teach English abroad. If you want to travel and work, either get a job before coming through a language school, or get a working holiday visa.