Argentina is the best place to teach abroad. I came to Argentina for my gap-year two years ago and never left.
In this blog, I will write about five reasons why you should come to teach English in Argentina after completing your TEFL certification course.
–$100 OFF TESOL Certification Argentina!–
1. The food in Argentina is amazing!
Oh my god! The barbecues, the raviolis, the empanadas, ice creams, the wine, the fruit, everything! Argentineans know how to eat and it's so cheap too!
Read: Teach English in Argentina Guide
2. There is so much to do in Buenos Aires!
This is truly a city that never sleeps.
You can find a good theater show any day of the week (I prefer the indie theater scene in San Telmo and Palermo).
If you want to go out dancing, be ready to come home at 10 in the morning.
People here have a drink at a bar and then go to the club at 3 am. It's crazy! After the club closes at about 7, people go have croissants or pancakes at a coffee shop.
There are also so many concerts and if you don't have the money you can find a good street show. Argentineans love their rock and there is always a public show going on somewhere.
3. Soccer Everywhere!
The city stops on Sundays for soccer. If you want to watch a good game and feel safe, many hostels offer tour packages for about $200 pesos (US$20).
They'll take you on a rented bus with other foreigners so you don't have to worry about anything. It's so much fun watching a soccer game in Argentina.
The crowd sings the whole game and when there is a goal the whole stadium explodes.
4. A Country Of All Seasons and Landscapes
One thing I love about teaching English in Argentina is how diverse this country is.
I visited the arid red valleys of Salta in the north-west, the lush jungles of Iguazu in the northeast, the mighty mountains of Mendoza, and the beautiful lakes of the south.
It's such a lovely country all year-round. I will write more about traveling in Argentina in another blog.
If you choose to teach English in Argentina, you must visit Iguazu Falls!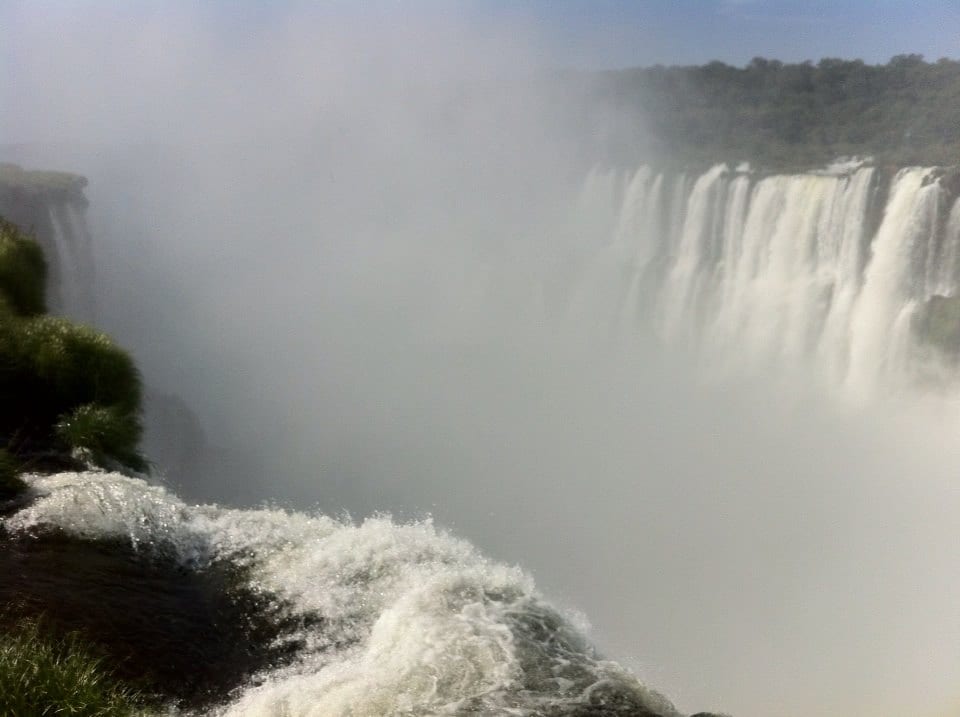 Related Articles:
How to Find an English Teaching Job in Argentina