Thailand is a very popular TESOL destination for young university graduates looking for a gap-year adventure.  The weather is warm. The people are friendly, and the country is home to some of the most beautiful natural wonders in the world.
Additionally, a vacation in Thailand is very expensive. And teaching English in Thailand is the best way to experience this wonderful country.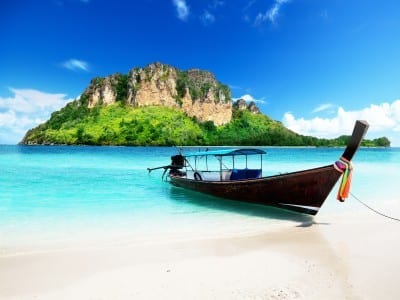 As for TESOL jobs, there are many things you should consider before signing a contract in Thailand:
How to Find the Best TESOL Job in Thailand?
Moreover, the best way to find a TESOL job in Thailand, or any other country, is flying there to apply in person. This way you can visit the school's facilities and talk to the Director of Studies. Learn more about the curriculum and course materials.
Flying to Thailand is cost-prohibitive for many teachers. But It is one of those countries where teachers can get a job before arriving. Thai language schools post job ads on many different job boards on a weekly basis. You will find these sites on the job board that appears on your OnTESOLaccount. Contact us if you need extra help!
Should I Apply to Teach English Via A Recruiter?
Reputable TEFL recruiters provide a lot of information about teaching and some peace of mind. Sometimes it is wise to use a recruiter in your area. But do your research on similar opportunities before committing to any recruiter.
Will you get more or fewer benefits using a recruiter?  Most schools provide a job description and an application form online. They prefer teachers who apply directly since recruiters charge a hefty fee to help with application and visa processing.
Some recruiters get a cut from your salary. A reason for teachers earns less than the minimum TESOL salary of 28,000 baht per month. Other recruiters and TEFL schools charge hundreds of dollars for internship programs that pay less than 12,000 baht per month.
Learn more about teaching English in Thailand from our 100-hour TESOL graduate: TESOL Expert Blog Thailand
TESOL certification Thailand: Get certified with OnTESOL and get free job assistance!
Related Articles about thailand:
Life As An English Teacher With BFITS
3 Reasons To Use TSETA Recruitment Agency To Apply For Teaching Jobs
How The OnTESOL Certificate Helped Me Survive The First Year