Teaching English to Young Learners (TEYL) Certificate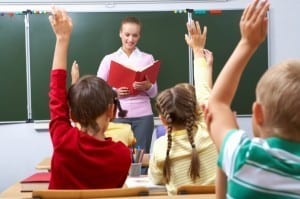 The 20-hour TEYL Certificate course has been carefully developed to address the needs of young learners. This online TEYL certificate course is perfect for public school teachers, new ESL teachers, and TESOL/TEFL certified teachers who work with students between the age of 4 and 15. This specialist is very popular with those who are teaching English with EPIK in South Korea, English First in China, and the JET Programme in Japan.
Why Take the TEYL Specialist?
Teaching children and teenagers is a challenging job, so we designed this course to give you the tools and confidence that you need to stand in front of a class full of rowdy kids! The 20-hour Teaching English to Young Learners specialist reviews the most effective approaches for teaching grammar and pronunciation, shows trainees how to analyze a TEYL textbook, and provides practical training on how to use the Task-based Learning approach via a major lesson plan assignment.
Online TEYL Tutor
You will be assigned an experienced tutor for this course. The communication between you and your tutor will be via email. The TEYL course focuses on approaches, methods and techniques involved in teaching young learners. We encourage you to reflect on the material and contact your tutor with questions and ideas.
TEYL Certificate
Graduates receive a 20-hour TEYL Certificate awarded by Ontesol upon successful completion of all assignments.
Duration and Entry Requirements
TEYL takes a minimum of 20 hours and trainees can take up to 8 weeks to complete this course. Candidates must have an internationally recognized TESOL, TEFL, or TESL certification course.