Teach English in Chile with an Accredited TESOL Certification
Recognized Worldwide
TESOL Certification > Chile
Complete Your TEFL / TESOL Certificate Online
The minimum TESOL certification requirement in Chile is 120 hours. If your plan is to teach English in Santiago, where there is a larger number of private language institutes and the possibility to teach Business English, OnTESOL recommends a combination of the Advanced 120-hour TESOL Certificate with a 20-hour specialist (TEYL or Business English).
Recommended TESOL Certification for Chile
Advanced 120-hour TESOL Certification for Entry-Level Teachers
The first 120 hours will give you everything you need to teach English in Chile. This course will take you through different learning styles, the Communicative Approach, Lesson Planning, Teaching Grammar and Vocabulary Communicatively, and Teaching Integrated Language Skills.
By the end of this course, you will know how to teach English using a variety of lesson plan formats such as PPP, TBL, and ESA. Instead of posting grammar rules on the board, you will know how to integrate the language point with fun speaking activities so your students learn faster. When you teach English using the Communicative Approach, your students have more fun and learn better.
Unique features include:
Lab assignments for learning practical lesson planning skills
A wide variety of pre-recorded videos
Tutor feedback and support
Lifetime job assistance and access to the job board
Complete a separate and optional Stand-Alone 20-hour Practicum module in Chile or anywhere in the world.
20-hour Teaching English to Young Learners or 20-hour Teaching Business English
Which Specialist is Recommended for Chile?
You will likely teach English to children whose parents enroll them in private after school programs, so the 120-hour course with Teaching English to Young Learners specialization is recommended for teaching English in Chile. The course branches off the Communicative methods used in adult lessons, and introduces TESOL methodology for use in a classroom with young learners. This 140-hour TESOL certification package is recommended for Chile and other countries in Latin America and Asia, where teaching Young Learners is the largest job market. For only $100 extra (Savings of $199), you will get the credentials that you need to teach English worldwide.
If your plan is to teach Business English, the 120-hour package with the 20-hour Business English specialist is recommended. You can also add a second 20-hour specialist on Teaching English Online for another $100, and qualify to teach Business English online to professionals based in Chile or other Latin American countries. If you add the two specialists when you enroll in the 120-hour TESOL course with OnTESOL, you will save a total of $398.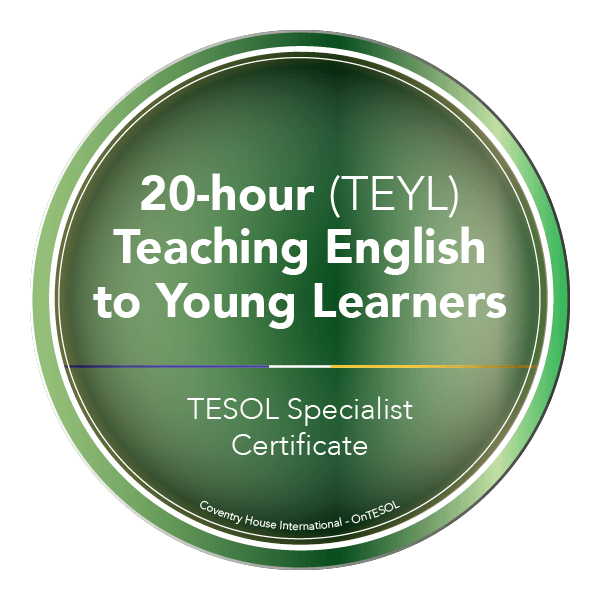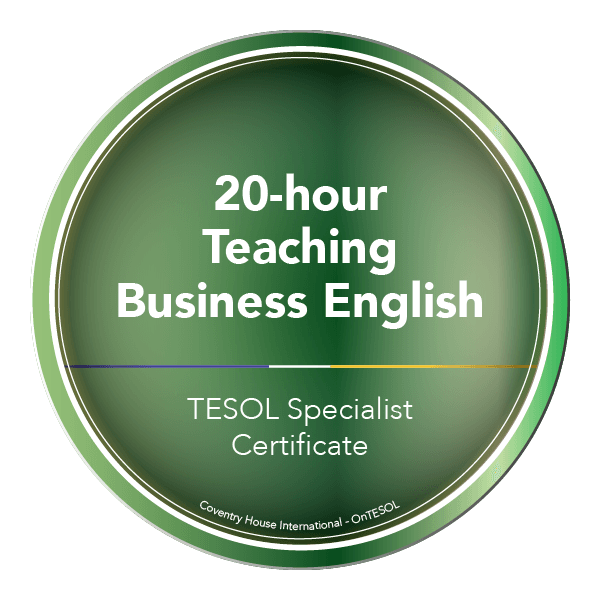 READY TO BECOME TEFL / TESOL CERTIFIED?
Our accredited TEFL / TESOL programs will give you the skills and knowledge you need.