TEACH ENGLISH IN JAPAN WITH MY ENGLISH SCHOOL
MY English School is a leading provider of English language lessons and immersion kindergarten services in the Tohoku and Kansai regions of Japan. Teach English with an organization that will invest in your professional development throughout the year, providing paid work time to develop new and progressive ideas and to learn the latest developments in foreign language learning. MY English School will help you grow and develop your teaching skills to help your students discover the best tools for learning English through engaging and communicative means.
TEACH ENGLISH AT ONE OR MORE OF MY ENGLISH SCHOOL'S SEVEN LOCATIONS THROUGHOUT JAPAN!
Yamagata region: Higashine, Minami Yamagata, Kita Yamagata, Tendo, Shinjo, Sakata
Kansai region: Yamashita Ekimae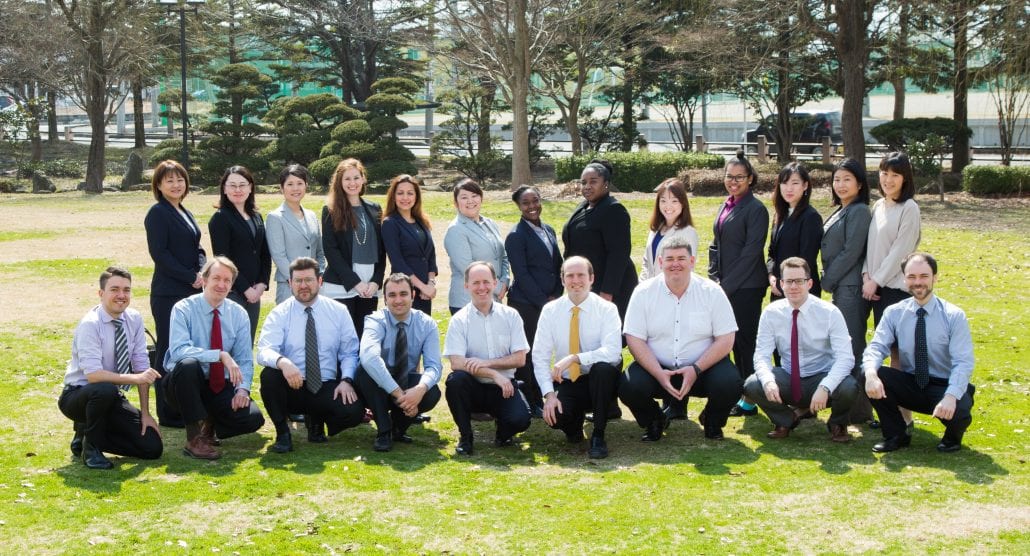 WHY TEACH WITH MY ENGLISH SCHOOL?
CLASSROOMS DESIGNED WITH TEACHERS AND STUDENTS IN MIND
At their innovative school, MY's teachers put students at the center of learning, encouraging them to apply their skills and knowledge to discover language communicatively. Teachers engage students consistently while giving them space to actively explore language in context. Apply what you learned in your OnTESOL course to the fullest!
TEACHER DEVELOPMENT
MY English School is one of the few schools in Japan that closes its schools for seven days annually to provide paid training for its teachers to develop new skills and knowledge in foreign language learning. Training days may explore how the brain learns language, how to use the most effective and innovative teaching techniques, and more! MY English School is constantly striving to be the best in the industry by providing a high-quality learning environment where both students and teachers can thrive.
FREEDOM TO CREATE
MY English School understands the importance of teachers designing their own lesson plans and activities. That's why the school encourages and supports the development of new ideas. MY requires teachers to be responsible professionals and expects enthusiasm and excellence on the job. MY is dedicated to rewarding and promoting teachers for their impressive projects related to curriculum development, training, hiring, and evaluation.
ABOUT THE JOB:
Earn 260,000 – 270,000 yen per month plus incentives! Teachers who have an accredited TESOL certificate will receive 270,000 per month.
Potential for pay raises, permanent employment, and full benefits with subsequent contracts
Paid holidays
Paid professional development
JOB REQUIREMENTS:
Native-level English Speaker and ability to converse in Japanese
Previous experience living in Japan
Willing to relocate to Yamagata
BA/BS university degree
Approved TESOL certificate or willingness to obtain one during first year of employment
Valid driving license or international driving permit (a car is necessary)
Valid work visa (visa sponsorship available)
Professional attitude
Must love working with children and be able to teach all age groups
Open to accepting constructive criticism
Flexible; able to adapt to a new teaching style