In the summer of 2010. My family and I left our longtime home in Vermont to start a new life in the United Arab Emirates.
My employer recruited several hundred certified secondary English teachers from around the English-speaking world as part of a broader educational initiative to boost the English, critical thinking, and general academic skills of Emirati students.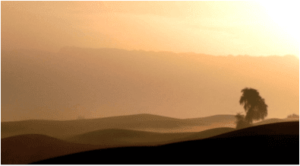 Faced with an abysmal job market in the US and thrilled at the fine compensation package offered in the UAE. It didn't take my wife and I long to decide to take a chance and go for it. After almost three years of teaching in the UAE, I am still glad we made the choice.
This has been an incredible opportunity financially, professionally, and experientially, and have been bit by the bug, I wish nothing else but to continue on the international teaching circuit.
Teaching English in Al Ain – ADEC
Since I have a family, my employer placed me in the oasis city of Al Ain, located in the eastern region of Abu Dhabi. Al Ain, the UAE's third-largest city, is also known as the "Green City" due to the several oasis plantations that dot the town, many still in operation after thousands of years.
Al Ain's milder climate, slower pace, an abundance of parks, and school offerings are among the qualities that truly make it the ideal placement for families.
Now the quality of life may not be on par with comparable-sized Western cities, but an expat family can live a fairly normal life here. I should stress this is not Saudi Arabia.
The UAE is a far more progressive place (by Gulf standards).
Adjusting to Life – Teaching English in Al Ain
When settling into a new life in a new country, a degree of culture shock is inevitable, and this can last for several months until you have made your peace with the host country and find your feet in the matters of everyday life.
There are several fine guides to living, working, and doing business in the UAE. The one I found particularly helpful was 'Culture Shock! The United Arab Emirates' by Gina Crocetti Benesh.
In this guide, the author warns against falling into the expat trap of spending too much time hiding away in the hotels, pubs, and sports clubs frequented by other Western expats, which typically involves drinking alcohol, which can compound the negative feelings associated with culture shock.
She recommended throwing yourself into the local culture and finding more positive social outlets to facilitate this immersion.
Many such outlets exist in the UAE
You just have to put yourself out there. In my first year, as I watched several colleagues combust under the pressure of adjusting, her advice served me well.
One aspect of culture shock that is a little harder to get over is dealing with those cultural differences. It directly impacts your ability to fulfill everyday necessities, and life in the UAE will pose many such challenges.
In the face of such challenges, I recommend that you be open, flexible, and free of expectations. The expectation of how things should be. Otherwise, the frustration and anger towards the host culture that often attends culture shock may be sharper.
My wife put it perfectly, think of every day as if you are a guest in someone else's home. Even in your home country, people have different ways of doing things in their own lives. If you were paying them a visit, would you give vent to your annoyance at how they do things, or would you patiently and respectfully abide their way of doing things out of respect?
Would you presumptuously act as if you were in your own home, speaking, acting, and dressing entirely as you please, or would you enter with a higher degree of reserve and attentiveness until you knew what was permissible?
Most people know in that situation the appropriate way to behave. Let that awareness guide you as you negotiate your place in your host country.
Greg completed Ontesol's 250-hour TESOL Diploma in March 2013.
Related Articles
Bring the Family! Teaching with ADEC
The First Day – Teaching English with ADEC
Study Arabic to Build Rapport with Your Students