I still remember waking up after my 16-hour flight from Vancouver to magnificent views of the bright blue sea mixed with large expanses of lush greenery, sprinkled with coral colored rooftops. I remember feelings of pure excitement and joy.
My fears experienced prior to my departure (and again halfway over the Pacific – there was a moment when I awoke mid-flight with feelings of panic and dread, thinking "WHAT are you doing, Meg?!") were completely overcome by that warm comforting feeling one gets when arriving home after a long journey.
After deplaning and clearing Australian Customs, I made my way to the guest house where I'd be spending the next 2 weeks. A friend of mine from Canada meet me in Sydney, and we'd attempt to find a flat to rent for the year. Both of us had work permits enabling us to work in Australia for a period of 12 months.
Work Visa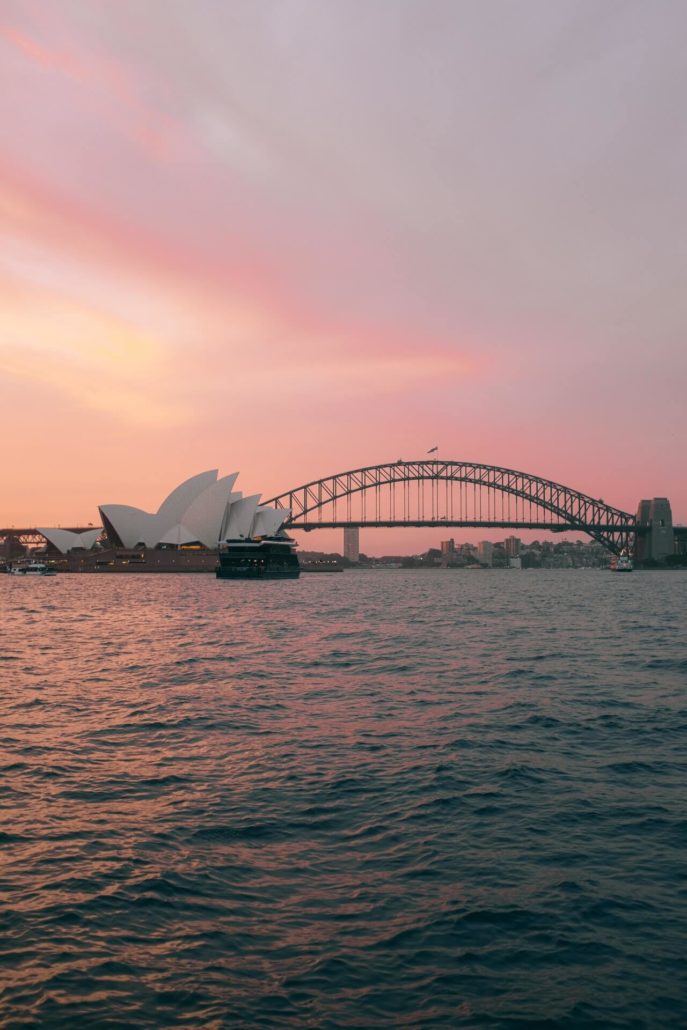 The most common type of work visa is the Working Holiday visa. Mine stipulated that I must be under 30 years of age and allowed me to work for the same employer for a maximum of 6 months. After 6 months I would have to find a new employer for my remaining time in Australia.
Visa regulations vary from country to country, but acquiring mine was a very easy and non-complicated process. I did it online, within a 24 hour period.
Tax File Number
The other thing that you'll need if you want to work in Australia is an Australian Tax File Number (like our SIN number). Again, I did mine online once I arrived in Sydney and I had it within 6 weeks.
This is really important must-do on your list, as you'll be paying a fortune in income taxes until you get one (from what I can recall income tax was 38% without a number, as opposed to 18%… ).
Accommodation – TESOL Australia
Anyway, once you arrive in Sydney you'll need a place to call "home" for a few days (or weeks), giving you time to find your bearings.
Staying in guest houses and student hostels are cheap and easy ways to save some money while you orient yourself with your new surroundings.
Sydney is host to many such establishments; some scuzzy, some amazing! In my opinion, the best area to stay in is the CBD (a common term for Sydney's downtown business district).
The CBD is the most central, most convenient, most accessible-to-everything area, and a great place to start. Do your lodging research before you arrive by checking reviews online.
Many offer airport pickup services and will even help you set up a bank account, mobile phone, etc.
Mobile Phone
Speaking of mobile phones, mobile service is really cheap in Australia, if you're coming from Canada! I brought my Blackberry with me and it worked quite well. (Mobiles must be unlocked – check eBay for unlocking codes.)
Service is prepaid unless you buy a contract. It is difficult since you'll need proof that you'll be staying for 2+ years.
If you're anything like me and the thought of being phone-less fills you with complete and utter dread, worry not!
Acquiring an Aussie phone number is quite easy:
All you need to do is head to the nearest Westfield shopping center,
Pick up a SIM card from your chosen carrier (Optus, Vodaphone, Virgin are the biggest)
Add some money to your new account, and you're good to go.
Online TEFL Certificate is equivalent to CELTA and Trinity CertTESOL. Get certified to get a good TESOL job in Australia. Learn to teach English in Australia from the comfort of your home.
Related Articles
TESOL Australia: Prepare a Portfolio