Online TESOL Certification Courses for Hong Kong
With optional teaching practice module for English teachers in Hong Kong. Recognized Worldwide.
TESOL Certification > Hong Kong
Earn Your TEFL / TESOL Certificate Online
The minimum requirement for English teaching jobs in Hong Kong is a 120-hour TEFL or TESOL certificate. As with other countries in East Asia, K-12 is the largest job market in Hong Kong. For this reason, the extra 20-hour TEYL specialist recommended below is useful to those interested in learning how TESOL methodology is applied in a young learner classroom.
High paying NETs positions with public schools in Hong Kong require a minimum TESOL certification of 270 hours with 20 hours of teaching practice. The 250-hour TESOL Diploma course and the 20-hour TESL Canada Practicum or the 20-hour Teaching Practice Certificate meets this criteria.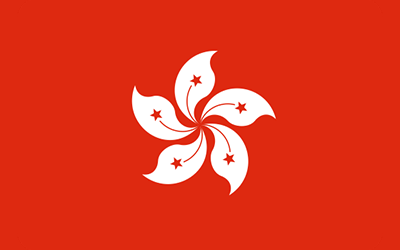 Recommended TESOL Certification for Hong Kong
Advanced 120-hour TESOL Certification for Entry-Level Teachers
The advanced 120-hour TESOL certificate program will give you all the training that you need to teach English in Hong Kong. In this TESOL program you will learn to create original lesson plans to supplement the ESL textbook with authentic resources. You will also learn about the most effective classroom management techniques and testing methods. The program is fully online and comes with task-integrated videos so you can watch a real ESL class and learn how a lesson plan translates into the classroom.
Learn more about the Advanced TESOL Certificate course and find the full syllabus.
Unique features include:
Lab assignments for learning practical lesson planning skills
A wide variety of pre-recorded videos
Tutor feedback and support
Lifetime job assistance and access to the job board
Complete a separate and optional Stand-Alone 20-hour Practicum module in Hong Kong or anywhere in the world.
20-hour Teaching English to Young Learners
For only US$79 extra you can add a 20-hour specialist course on teaching young learners. This course is perfect for those planning to teach students from ages 4 to 18 because you will learn about first language acquisition mechanisms, how to teach grammar and pronunciation to young learners, and how to create lesson plans using the Task-based approach.
Teaching Practice Module
Option 1 for K-12 Teachers: OnTESOL graduates who are actively teaching English to young learners in Hong Kong or anywhere in the world are eligible to complete the 20-hour Teaching Practice certificate in kindergarten, elementary, middle-school, high school, or private school. The 20-hour Teaching Practice can take place in an English, Arts, or STEM class where English.

Option 2 TESL Canada Practicum: OnTESOL graduates who wish to become eligible for TESL Canada accreditation must complete the 20-hour Practicum with adult ELT learners following guidelines approved by TESL Canada.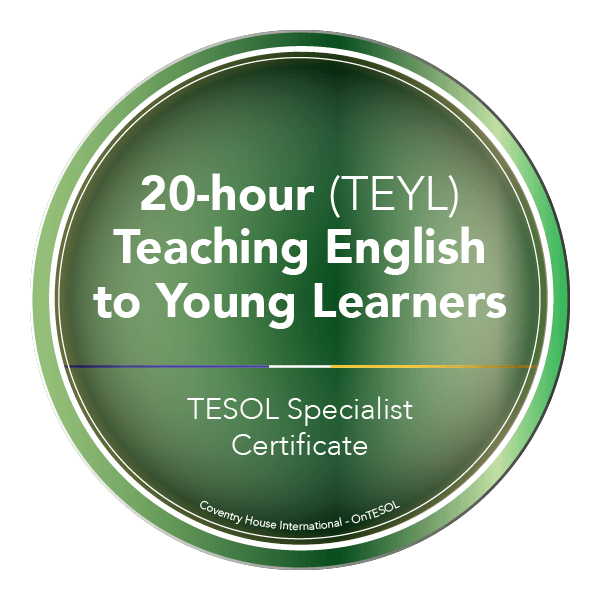 READY TO BECOME TEFL / TESOL CERTIFIED?
Our accredited TEFL / TESOL programs will give you the skills and knowledge you need.