Teaching in Thailand
Making a Difference
teach English in Thailand
with Icon Recruit
Icon Recruit provides pre-screened teaching positions with partner schools across Thailand. Choose your subject, grade level of students, and length of contract you desire. Using our 20+ years of experience teaching in Thailand, we provide support and advice throughout the process, both before you arrive in Thailand and after you begin teaching. Our unique on-boarding and free teacher development training ensures every teacher is confident, prepared and ready to make a difference!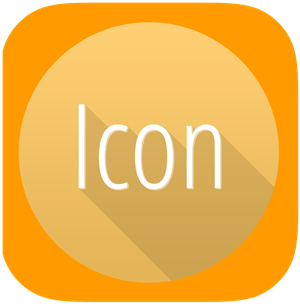 "Icon was very helpful with my application. They made sure I understood everything so I felt I made the right choice."
Sheila
"The visa and work permit process was confusing but Michael helped sort it."
Stewart
salary and benefits
Salary of 33,000 – 40,000 Thai baht per month. Some positions provide increase in monthly pay based on years of teaching experience and degree major.
Assistance with locating accommodation. Some positions provide pre-arranged housing with above monthly housing allowance. Some positions provide an additional 3,000 Thai baht monthly allowance.
Required paperwork to process Non-Immigrant B visa provided. Click here to learn more about the visa process in Thailand. Some positions provide 2,000 Thai baht Non-B work visa reimbursement.
Work Permit provided by school. Click here to learn more about the work permit process in Thailand.
Free health and/or accident insurance.
Various contract lengths ranging from 4 to 12 months based on desire stay in Thailand. Can be renewed/extended for additional months and benefits.
Paid Thai public government holidays. Paid vacation days provided depending on length of contract.
Full curriculum and textbooks provided.
25 hours of free teacher training with professional development certificates.
Detailed on-boarding and introduction process to help teachers prepare and settle in.
Dedicated team of Thai and Native English-speaking consultants supporting teachers throughout the semester,
Assistance with obtaining the Thai SIM card
Airport pickup (if needed).
minimum REQUIREMENTS:
Native English Speaker.
Must hold a minimum of a Bachelor's Degree. Degree must be legalized. Click here to learn more about degree legalization.
TEFL/TESOL Certification. Minimum requirement: 120-hour TESOL Certificate
Criminal Background Check no older than 6 months from teaching contract start date.
Basic Office/IT Skills Experience using multimedia equipment / technology in classroom is preferred but not required.
Teaching experience preferred but not required.
21-55 years old.
A desire to learn more about and immerse in the Thai culture.
A positive attitude and passion for teaching.

WORKING CONDITIONS:
Teaching hours range from 15-24 hours a week.
Class sizes range from 25-45 students per class.
School hours are approximately 07.30-16.30 Monday to Friday.
Curriculum and lesson plans are provided to teacher.
All teaching materials are supplied by BFITS in digital format on an iPad: Teacher Editions, Student Editions, Interactive whiteboard (pre-made PowerPoints), Learning Management System (LMS), etc.
Classrooms equipped with LCD projectors , Internet, and Air Conditioning.
$199 OFF! TESOL CERTIFICATION FOR K-12 JOBS IN THAILAND
The minimum TESOL / TEFL certification requirement for getting an English teaching job in Thai public schools or private after-school English classes is a 120-hour TESOL Certificate; however, aiming for the minimum requirements is not the best option in terms of job opportunities and job satisfaction.
The 120-hour TESOL course with the TEYL specialization is highly recommended for k-12 teachers because you will get 20 extra hours of training with a special focus on the approaches that you should use when teaching English to children and teenagers. Get ready to stand in front of 40 rowdy kids with an accredited TESOL certification course!