Before I left for Japan, I had a really tough time deciding what to pack and what I could do without. I am sure your parents and relatives will be sending you care packages, so don't worry too much about the details and plan based on your own daily needs. Here is a helpful list that I came up with.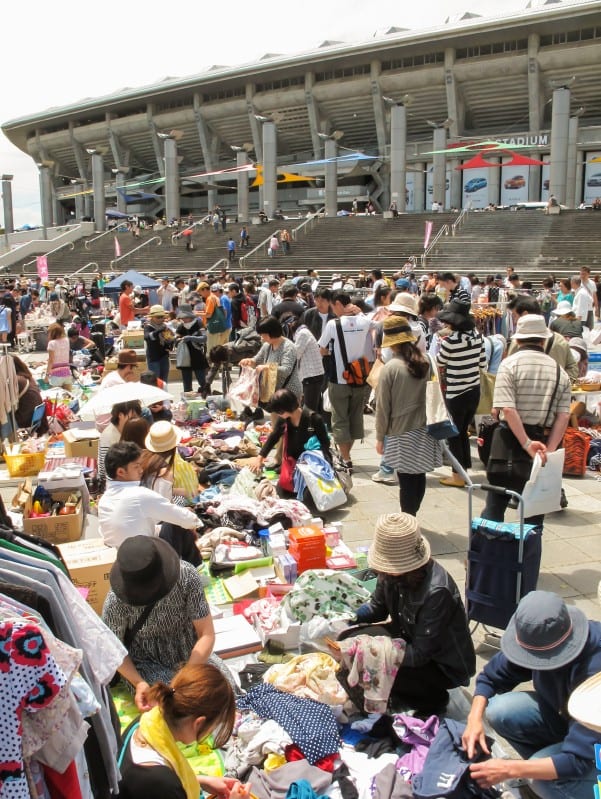 What to Pack – TEFL Japan
Omiyage (souvenirs) – the act of gift-giving is a huge cultural tradition in Japan.
Laptop – Even though Japan has some of the best technologies in the world, it would be a safer bet to bring a laptop from your own country. The Japanese keyboard does take some time to get used to and of course, the OS will be in Japanese with any laptop bought in Japan.
Shoes – I was okay because I was a size 7 back in Canada. However, my guy friends had difficulties finding anything that fit their regular size 13 shoes.
Bra – Similar to the shoe story above, it really depends on your size but the measurements in Japan are different as well so it would be best to bring enough just in case.
Deodorant – They have stuff in Japan but it is definitely not strong enough especially for places like Osaka and Nagoya. If you got a brand you like back at home, pack a few extras before you fly.
Props- You will be introducing yourself as well as your home country very often. If you are teaching English in Japan at a public school, you will probably be doing the introductory class about your home country with each class of every grade at your school(s). This means maps, coins, and pictures will be useful and entertaining for those classes. I gave dimes and pennies away for game prizes and my kids loved it. The students will want to know where you came from and what it looks like, and what better way to start a lesson with something you have known all your life. Family pictures always work well.
What NOT to Pack – TEFL Japan
 Food – Don't be the person who brings a suitcase filled with Mac and Cheese and chunky peanut butter. There are TONS of shops that sell foreign foods. I lived in the countryside for a few years while I was in Japan. And, I could still find taco shells and mars bars so don't worry. Yes, it will cost a bit more, but you are in Japan! There are tons of snacks you can try.
Adaptors – I bought a whole bunch with me and they were heavy and a waste of space. Adaptors are available everywhere! Any electronic place would carry them so don't waste space with them.
You are moving to Japan, a place where you can pretty much find everything you will need for your daily needs. Pack light and you can't go wrong.
OnTESOL: Online TEFL certification courses for entry-level positions and experienced teachers.
Related Articles: TEFL Japan