Advanced 120-hour TESOL Certificate
Recognized by TESL Canada – Equivalent to CELTA / Trinity CertTESOL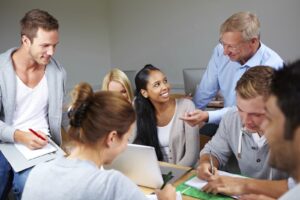 Take an accredited TESOL certificate course from the comfort of your home and complete a 20-hour Practicum module with real ESL students anywhere in the world. Get the training and credentials that you need to qualify for professional teaching jobs worldwide!
The Advanced TESOL Certificate is Perfect for:
Those who want to go abroad with an internationally recognized TESOL certification: This program is academically equivalent to the in-class CELTA and Trinity CertTESOL courses. It is accepted in the most competitive job markets, including Europe, Hong Kong, South Korea, Australia, the United States and the Middle East.
Those who need the credentials to teach English in Canada: This program is recognized by TESL Canada for their Professional Standard 1 certification on completion of separate 20-hour Practicum. There isn't a deadline to complete the Practicum, so you can go abroad and upgrade your certification at any time.
Those who need 20 hours of in-class training: The optional Practicum module will give you supervised teaching experience with real ESL students.
Recognized by One of the Top 3 Accrediting Bodies in The World

TESL Canada Professional Standard 1 accreditation is the minimum requirement for teaching at language schools in Canada. This accreditation meets international standards for professional jobs worldwide and it is accepted by employers all over the world as equivalent to CELTA and Trinity CertTESOL.
TESL Canada accreditation is open to native speakers from Canada, the United States, United Kingdom, Australia, New Zealand, and South Africa. Non-native speakers who completed their university degree in a native-English speaking country or have a valid proficiency score are also eligible for TESL Canada accreditation.
Get Professional Training with The Advanced TESOL Certificate!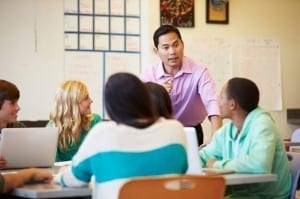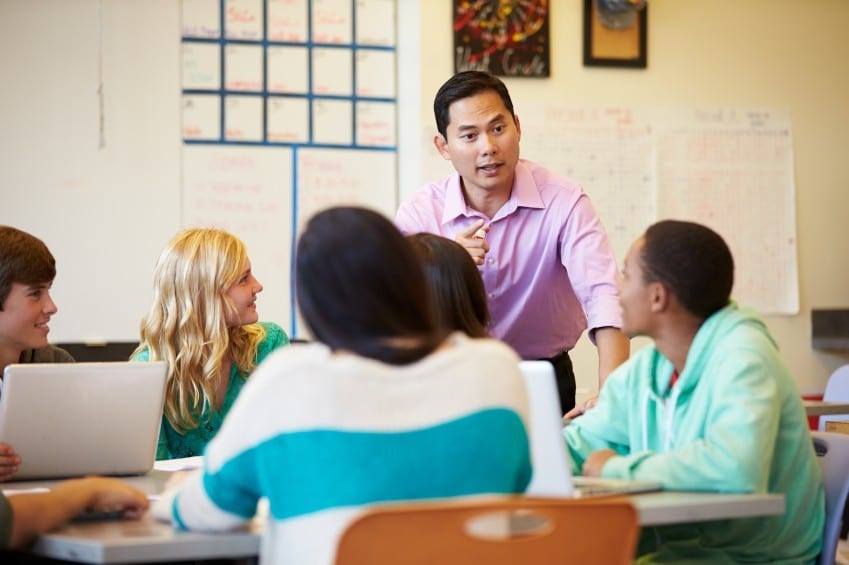 Learn to use the Communicative Approach to the full extent! In this program, you will get the opportunity to create original lesson plans for grammar, vocabulary, speaking, writing, listening, and reading skills lessons. This program also includes training on testing methods, classroom management techniques, and authentic material. Furthermore, the video observation section will give you the opportunity to observe full lessons and reflect on how the Communicative Approach works in the classroom. Last but not least, the standard grammar and phonology modules are invaluable resources that will continue to support you long after completing the TESOL certificate course.
The Advanced TESOL Certificate offers the same Trinity CertTESOL syllabus that Coventry House International uses in Toronto. Get professional training in an online format!
What's Included in the Advanced TESOL Certificate Course?
Total fee: CND$ 650 (approximately US $485, EUR 475, GBP 319).
Testimonial – Clare Esler – Teaching English in Canada: "The 120-hour TESOL certificate course greatly prepared me to be in the classroom. The lesson planning assignments and reflection essays challenged me to think about what I would actually do if I were in a classroom, making the learning experience all that more experiential. The online course prepared me really well for the Practicum and my tutor provided me with invaluable support as he shared his own personal perspective on teaching and how he structures his lessons".
Testimonial – Erik Sorenson – Teaching English in South Korea: "I found the 120-hour TESOL certificate program challenging and rewarding. This course allowed me to gain a proper understanding of the concepts and methods that work in the ESL classroom. This TESOL course helped me to better organize my classes and ultimately benefit my students".
Testimonial – Olivia Bourgine – Teaching English in Spain: "I can safely say I had a great experience with OnTESOL. The course hit all the right areas. My tutor was very helpful and her comments have truly been useful".
Take the Only Online TESOL Certificate Course with Video Tutorials and Fully Recorded ESL Classes!
TESOL Certificate and Accreditation
Get up to 3 internationally recognized TESOL certificates when you study with Coventry House International-OnTESOL!
1-  On completion of the 120-hour online program, you will receive a 120-hour Advanced TESOL Certificate and transcript issued by Coventry House International-OnTESOL from Toronto, Canada.
2-  120-hour TESOL graduates are eligible for ACTDEC Level 3 accreditation.
3-  Graduates are also eligible for TESL Canada Professional Standard 1 certification on completion of all their requirements.
Frequently Asked Qustions:
How Long Do I Have to Complete The TESOL Certificate Course?
This TESOL course was designed for trainees who need to take a TESOL certificate course at their own pace in order to meet other work or study commitments. The minimum time necessary to complete this online TESOL program is 4 weeks. The maximum time given to complete this course is 6 months.
Does it Say Online on The TESOL Certificate?
No, it doesn't say online on the TESOL certificate. You will receive a TESOL certificate and transcript issued from Toronto, Canada.
Do I Have to Complete the 20-hour Practicum?
The 20-hour Practicum is optional and separate. Those who complete the 120-hour Advanced TESOL Certificate program and wish to be eligible for TESL Canada Professional Standard 1 certification must complete the Practicum module. The Practicum module can be completed anywhere in the world and there isn't a deadline to complete this module after the online TESOL certificate program.
The are two options for the Practicum:
1- Graduates can take the 20-hour Practicum at any language school, TESOL institute, or adult ESL program. This is perfect for teachers who are already working at a language school and those who cannot come to Toronto. OnTESOL will approve the supervising teacher, provide the guidelines, and moderate the reports and lesson plans free of charge. Graduates are responsible for finding a qualified teacher (Minimum 2000 hours of teaching experience and an internationally recognized TESOL certificate such as TESL Canada, CELTA, or Trinity CertTESOL) to supervise this module and arranging a fee with the teacher for his/her services. The ESL students who participate in your classes must be older than 18 (Minimum 5 students per class).
2- Coventry House International can set up your Practicum in Toronto for $350. We also have partners in Barrie, Vancouver, Halifax, Montreal, and Edmonton who charge between $400 and $600 for the 20-hour Practicum.