Make a Difference Teaching English as A Foreign Language!
Teaching English as a Foreign Language is more than a job to pay your travel expenses. As a TEFL teacher, you will be helping people learn English so they can pursue better opportunities in their lives. TEFL teachers are high in demand even during a recession because learning English is not a luxury. People invest a significant portion of their income to take English lessons in order to get a better job. Sometimes, a whole community depends on TEFL certified teachers to teach them the communication skills that they need to adapt to new economic activities and progress. Teaching English abroad is a great way to make a difference in the world!
How Are TEFL Teachers Making a Difference in The World?
Real stories from OnTESOL graduates!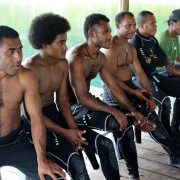 Jasmine, our TEFL certificate graduate in West Papua, is teaching English as a Foreign Language to scuba diving instructors. Tourism is a great alternative to destructive and illegal fishing practices, but the locals need to learn English to interact with foreigners. As a TEFL teacher, Jasmine is providing people with the communications skills that they need to be successful and improve the livelihood of their community.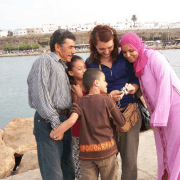 Megan is teaching English in Morocco and she says that what she loves the most about TEFL is how she helps kids to expand their view of the world. For her, there is more to Teaching English as a Foreign Language than teaching communication skills. In Megan's experience, TEFL helps people bridge across cultures as they learn to understand each other.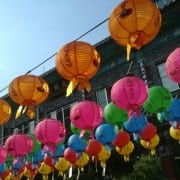 Oftentimes, TEFL teachers learn as much from their host country as students learn from them. Sonia says that she learned so much about collectivism and family in South Korea! She loved how friends treat each other as family and her community went out of their way to make her feel at home.
Learn to Teach English with a TEFL Certification Course!
One thing that all the teachers mentioned above share in common is that they took an accredited TEFL course to help them improve their teaching methods. It is difficult to make a difference in your students' lives if you do not know how to teach the language. Many years ago, language teachers used to put all the rules on the board and required students to learn through memorization. This was very ineffective! The methodology of Teaching English as a Foreign Language (TEFL) has evolved tremendously during the past 20 years and TEFL courses have sprouted throughout the world to train new teachers how to plan lessons using the Communicative Language Teaching method. Now language students learn grammar and vocabulary while communicating in English!