TEFL: Teaching English as a Foreign Language
TEFL is your passport to paid teaching jobs abroad. Teaching English is perfect if you want to experience a gap-year abroad or transition into a new career. We have met people from all ages and educational backgrounds; from young university graduates who want to take a year off and travel the world, to experienced teachers in search of more exciting opportunities abroad, to stock brokers in search of a more meaningful career. If you have a degree in any field, then you can take a TEFL course to get certified to teach English worldwide!
Where Can I Go with an Accredited TEFL Course?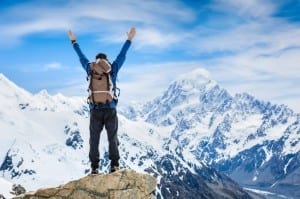 If you are a new teacher looking for fun gap-year opportunities, the best options are: South Korea, Japan, China, Thailand, Taiwan, and Costa Rica. If you have an EU passport, then Spain, Italy and the Czech Republic are great options too! Experienced teachers can pursue more lucrative opportunities in the United Arab Emirates, Australia, Canada, Hong Kong, Vietnam, and Germany (Germany allows North American teachers to enter the country on a work visa).
Get TEFL Certified to Teach English Abroad!
What Makes a Good TEFL Certification Course?
Grammar:
A comprehensive grammar module of at least 20 hours is crucial. It is not possible to teach grammar communicatively without first understanding the grammatical structures and functions. Very few teacher training courses offer training in grammar. OnTESOL will teach you grammar and then test you via exams and lesson plans where you apply this knowledge in a communicative lesson.
Methodology:
Communicative Language Teaching (CLT) methods are the most effective and engaging for teaching English. Our best program is the 250-hour TESOL Diploma. This course will teach you how use various CLT methods and lesson planning formats. By the end of this program, you will know how to plan full lessons using the Communicative Approach and the Task-Based Learning Approach.
Phonology:
This module is very important because better intonation and accent reduction help students to express meaning more effectively. All our courses include a comprehensive phonology module.
So, What is TEFL about? Find free tutorials below and learn how to teach grammar and vocabulary using Communicative Language Teaching (CLT) methods.