120-hour Specialized TEFL Certificate
This practical online TEFL certificate program combines the 100-hour TEFL course with the 20-hour Teaching English to Young Learners specialist module. Learn how to teach grammar, how to create professional lesson plans using the Communicative Approach, and how to teach young learners using the most effective techniques.
Qualify to Teach English Abroad!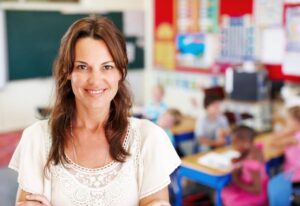 The 120-hour Specialized TEFL Certificate course is perfect for gap-year teachers going to East Asia and Latin America, where teaching English to young learners is the largest job market. The 120-hour Specialized TEFL certificate program comes with professional tutor support and graduates receive job placement assistance in the top destinations. Study TEFL online and at your own pace with OnTESOL! This program is accredited by ACTDEC UK (Level 3).
Testimonial – Erik Sorenson – Teaching in South Korea: "I found the 120-hour TEFL certificate program challenging and rewarding. This course allowed me to gain a proper understanding of the concepts/methods that work in the ESL classroom. It helped me to better organize my classes and ultimately benefit my students". 
Save $150 with the Specialized TEFL Certificate Course!
Take an accredited TEFL certificate course for only $299. This program combines the 100-hour TEFL certificate course ($245) with the 20-hour Teaching English to Young Learners specialist ($199). Your total savings: $150!
50% OFF Second Specialist TEFL Course!
Add the 20-hour Teaching Business English Course for only $100! Save on the TBEC specialist course when you register in the 120-hour TEFL certificate program and upgrade your credentials!
Testimonial – Olivia Bourgine – Teaching in Spain: "I can safely say I had a great experience with OnTESOL. The course hit all the right areas. My tutor was very helpful and her comments have truly been useful". 
Internationally Recognized 120-hour TEFL Syllabus
Core 100-hour TEFL Course Plus 20-hour Teaching Young Learners
TEFL Certificate and Accreditation
Graduates receive an internationally recognized 120-hour Specialized TEFL Certificate with TEYL endorsement and a transcript with their marks issued by Coventry House International-OnTESOL. Graduates will also receive ACTDEC Level 3 accreditation after they register with ACTDEC UK.
This online TEFL course was designed for trainees who need to take a TEFL certificate program at their own pace in order to meet other work or study commitments. The minimum time necessary to complete this TEFL course is 3 weeks. The maximum time given to complete this course is 24 weeks (6 months).
What Will You Learn in a TEFL Certificate Course? Find Free Tutorials on The Communicative Approach and Lesson Planning
Testimonial – Kevin Leahy – Teaching in China: "As a working professional with a very full schedule, I have to make the best of my limited time. I'm grateful that OnTESOL offered the environment and flexibility to do so. I found my tutor to be extremely capable and helpful in guiding me through the process of learning the TEFL course, and he always sent me timely, constructive feedback. I also found the TEFL certificate course and assignments to be well-structured and effective".