Teach English in Montessori, Beijing
Earn up to $60,000/year teaching English in China!
The Children's House was founded in 1992 located in central Beijing and its surrounding areas. It is one of China's oldest International Montessori Schools with highly qualified teachers and assistants. Teachers from all around the world have come to teach not just students, but parents and other staff on how to work with Montessori and how to embrace it. The Children's House welcomes all TESL/TESOL/TEFL teachers who wish to teach English to our bright young students. Working with The Children's House will not only allow you to apply the skills you've learned while enrolled with OnTESOL, but also expand your skill set by offering training and certification in Montessori. If you are a self-motivated individual capable of leading a classroom of children between the ages of 18 months and 6 years, then The Children's House is the perfect place for you!
Teach in one of the 8 modern Montessori Campuses!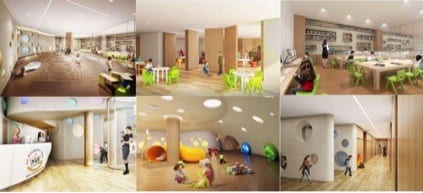 Montessori Beijing is looking to hire dozens of native-English speakers for one of their 8 modern campuses:
China world International campus (Beijing)
Lufthansa Center International campus (Beijing)
YaYunxinxin Bilingual campus (Beijing)
Upper East Side International campus (Beijing)
Ocean Wide International campus (Beijing)
Easy Home Bilingual campus (Beijing)
Sun Palace Bilingual campus (Beijing)
Green Town International campus (HangZhou)
Native-English speaker from Australia, Canada, USA, or UK.
2 years of English teaching experience preferred
No criminal record
A competitive salary (RMB 200,000($40,000 CAD)-RMB 300,000($60,000 CAD) per year, after tax)
Accommodation provided or housing allowance provided
Home flight allowance after one-year contract
International medical insurance
Opportunities for professional development
Working visa (teachers who fill the teaching working visa requirements)
Paid holidays:
New year's Day: 1 day
The Chinese New Year: 2 weeks
Qing Ming Festival: 1 day
Dragon Boat Festival: 1 day
Labor Day: 1 day
Mid-Autumn Festival: 1 Day
National Day: 1 week
Christmas holiday: 3 weeks
Paid summer holiday: 4 weeks